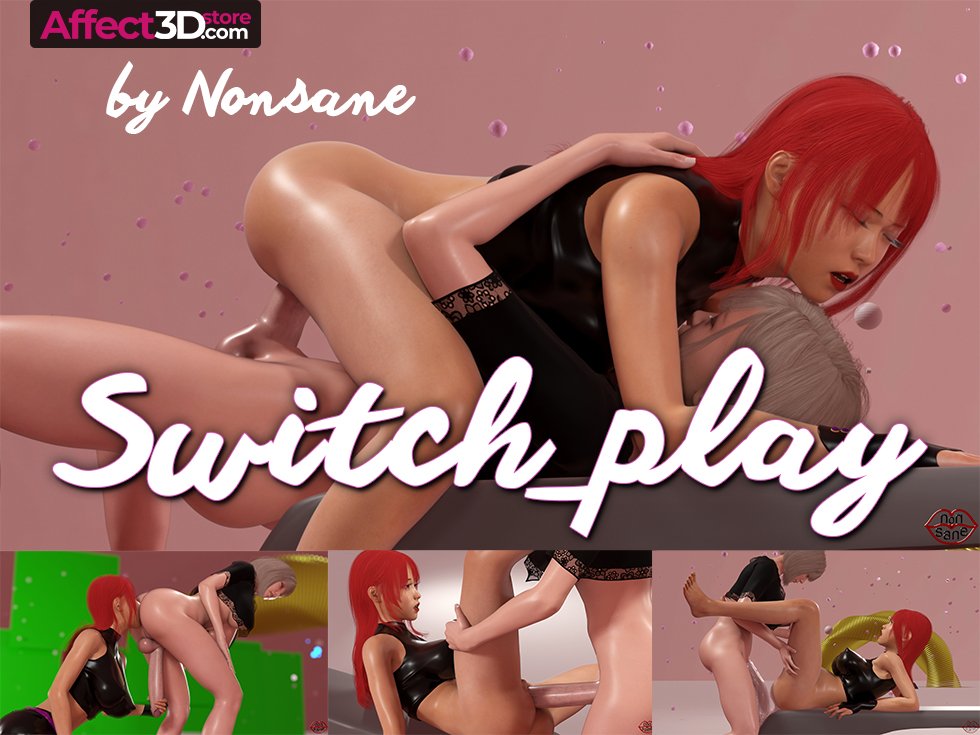 Nonsane previously released their set Switch, which featured a gal who had gotten a huge illegal cock and became a dickgirl. (And then, of course, using it to fuck.) In Switch_play, they've turned it into a full animation, complete with top notch voice acting. (And really, there's just no substitute for that.) Yum!
It still follows the same scenario, not worrying about the details of this futanari fuck story and just diving into the sex. And more sex. Which is fine, honestly, that's most of what we're looking for in porn videos. 😉
The animations are solid, synced well to the VOs, and there's already good models at play here. I hope we see more animation from Nonsane in the future, and I'm really curious to learn more details about this "future sex universe." It definitely sounds like a fun place to be… cough You can get the almost 12-minute video of pure dickgirl fucking from the store now for $14.95.