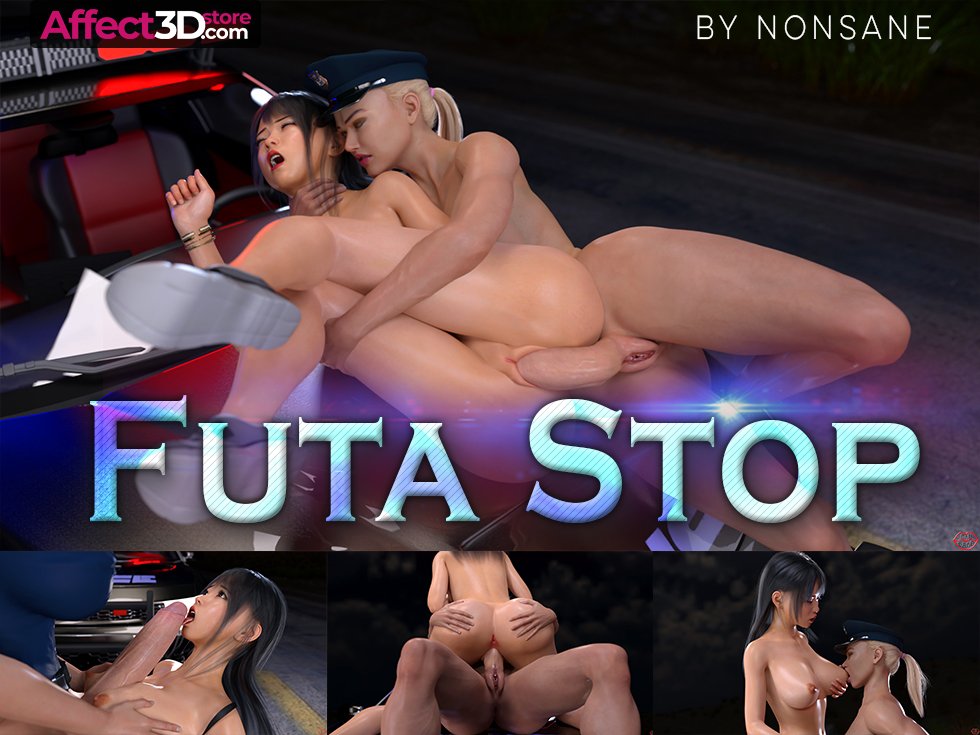 Nonsane has some fondness for the power exchange the po-po have over citizens in their latest set, Futa Stop. A routine traffic stop simmers up after the reckless driver offers to "do anything" to avoid getting hauled in for a night in holding. The well-endowed officer has no issue taking advantage of that, clearly.
Cuffing the lass before she exclaims her offer, the cop guides her mouth to her cock, deepthroating her on the side of the road with her massive member. I'm almost surprised it can fit between her breasts for some tit-fucking, honestly.
Pulling off her cuffs, she bends her over the hood of her cruiser and gives her a little attention from her night stick. Fully undressed now, the officer takes her from behind, enjoying her tight cunt. Getting into it now, the civvy mounts her on the hood, sliding herself down onto her futa dick.
Engaging in some impromptu breath play, the cop fucks her until she's about to get off. A little attention from those lips is all it takes to cum all over the hood… which she then has the gal clean up with her mouth. You can find the salacious encounter in full in the store now for $10.00, delivering 60 images and 10 bonus pin-ups.