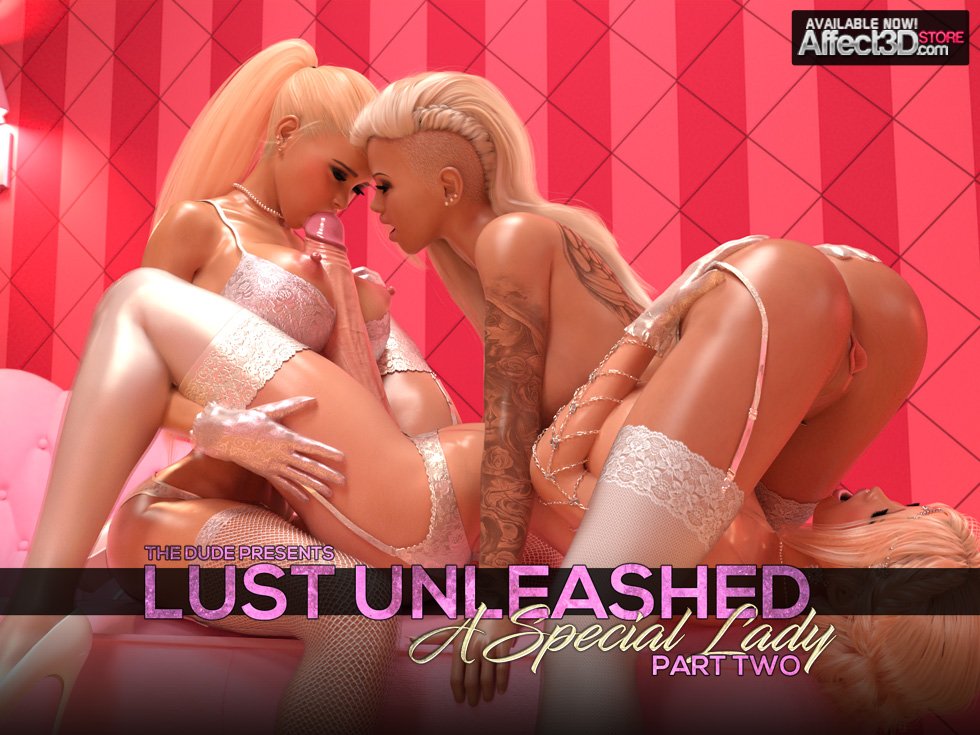 Today's very special release from The Dude, the long-awaited A Special Lady Part 2, is here! Set in the Lust Unleashed universe, part 2 follows on from where Part 1 left us, and similarly to The Dude's other recent releases, comes in two versions: Renders Only and Comic Only. Both versions continue to explore the rather unique life of one of Kayla Carter's creations – Mari – and are available now in the Affect3D Store!
We pick up where Part 1 left us, with Bree and her submissive dickgirl girlfriend Mari bumping into one of Bree's old fuckbuddies Taylor. All three are down to their alluring lingerie and Taylor just can't wait to get her hands and mouth on Mari. After all, who wouldn't?
As Breanna watches on, Taylor cozies up to the stunning Dickgirl. She starts by running her hands over her incredible body, discovering every curve. Naturally, Taylor then gets to her knees and lets her mouth do the exploring. Mari, to please herself and her audience, throat fucks Taylor, who just can't believe what's happening. Of course, it's not long before Bree has had enough of just watching. She joins her friend at Mari's feet and they both pleasure this goddess. One takes care of her ass, the other her massive cock. The pair both then take said cock between their lips, their lust and hunger unleashed.
It's not long before Bree's greed takes over and she gets her girlfriend's cock all to herself as Taylor plays with her pussy. This then leads to Taylor sitting on Mari's face as Bree continues to pleasure that awesome member. The two blondes then decide to make Mari cum as one gives her a tit job and the other sucks. Understandably, Mari doesn't take long to cum all over Bree's face and tits.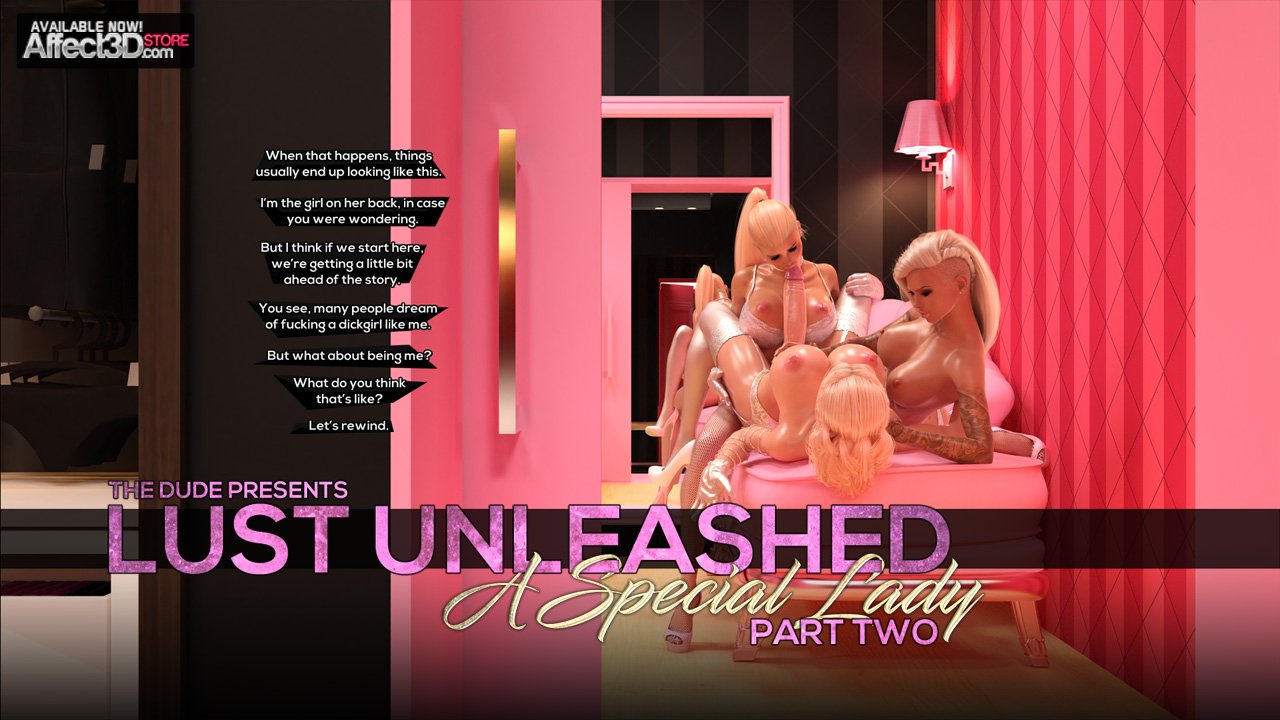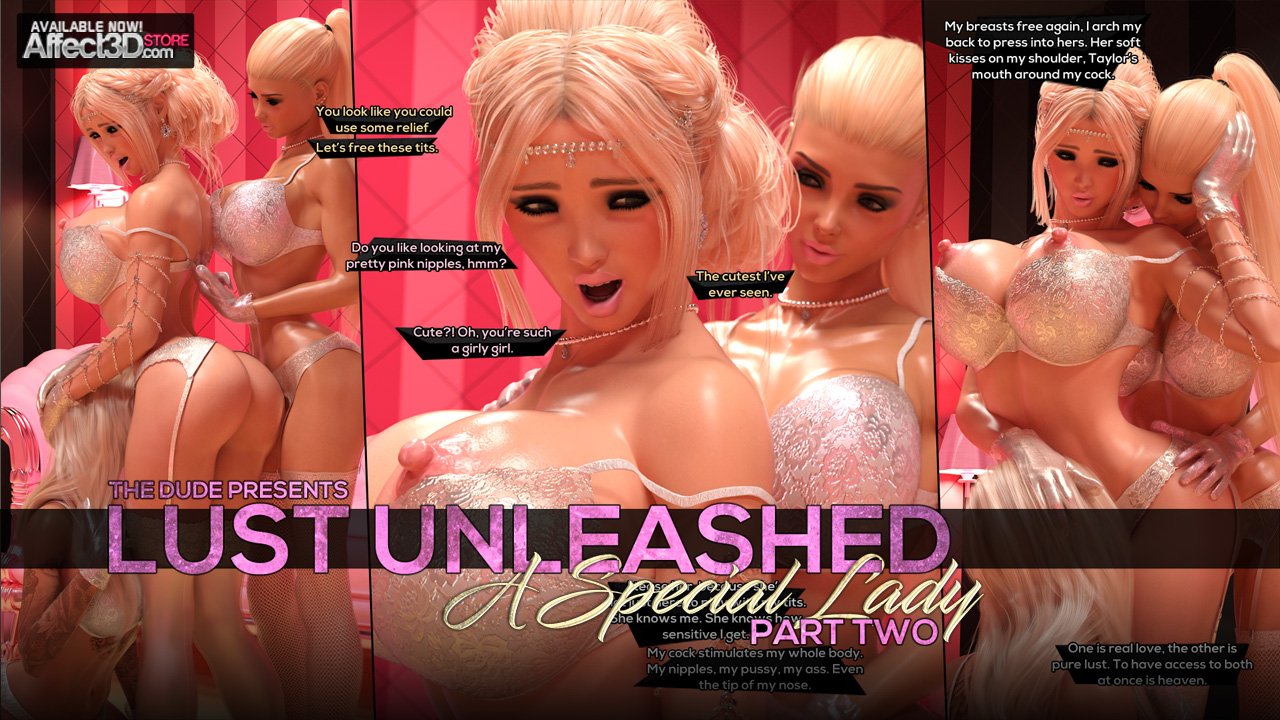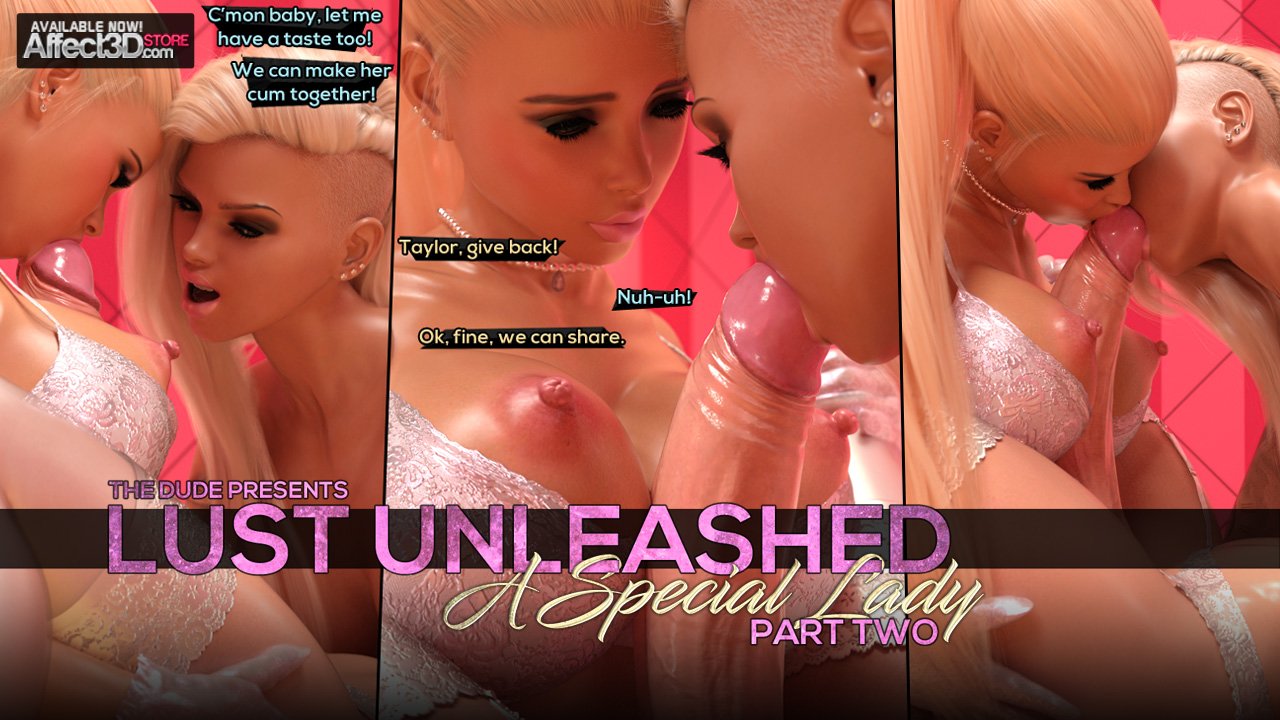 What I love in The Dude's recent comic work (besides the epically hot bimbos) is the inner dialogue and search for self. We really get a sense of Mari's character and desires. It's more than just sex in this series, it's about identity and the unique nature of these goddesses with cocks.
A Special Lady Part 2 – Renders Only contains 56 images rendered in 4k and is available for $9.95. The Comic Only version takes the same 56 images from the render version, assembles them into a 20-page comic with dialogue, and is available for the same price. You can grab either or both in the Affect3D Store now!
22 March 2020 Update: The Dude has added a discount for users wishing to purchase both the renders and comic together. You will now receive a $5 discount if you purchase both items together in the same transaction. If you purchased both of these products on 21st or 22nd of March you may email [email protected] with your transaction number to receive a $5 store credit.