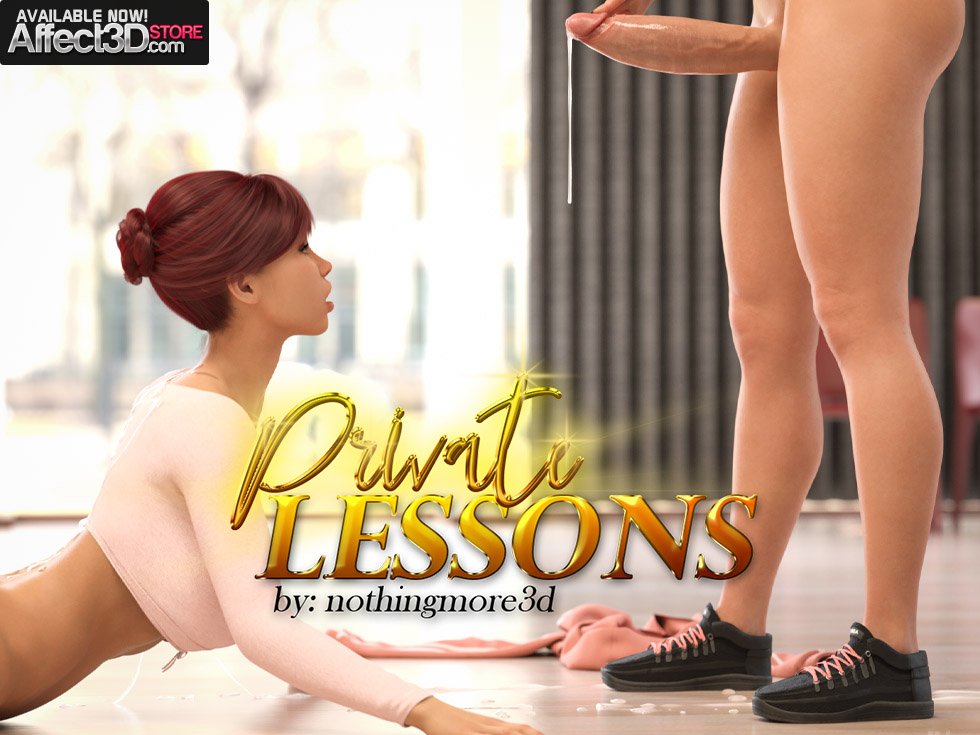 We have one hell of a release for you today folks! Indeed, the very talented Nothing3d (who you may also know as NothingMore3D) is back with Private Lessons! This sensual futa on girl piece will make you want to pick up dancing! It's available now in the Affect3D Store!
I gotta say, nothing3d really has the knack for creating insanely hot scenarios out of simple situations. In this case, we discover two beautiful young women in the midst of a classical dance lesson. However, things get interesting when the teacher notices her student happens to have a massive erection barely contained by her pink leggings. Naturally, unable to resist her urge to explore, she kneels down to inspect said erection. Her student's cock is so hard, it begins tearing through the thin fabric. The teacher, transfixed, begins playing with the tip of the cock before sucking on it a little. By this point she's so wet, the pair decide to try a more "advanced" dance move.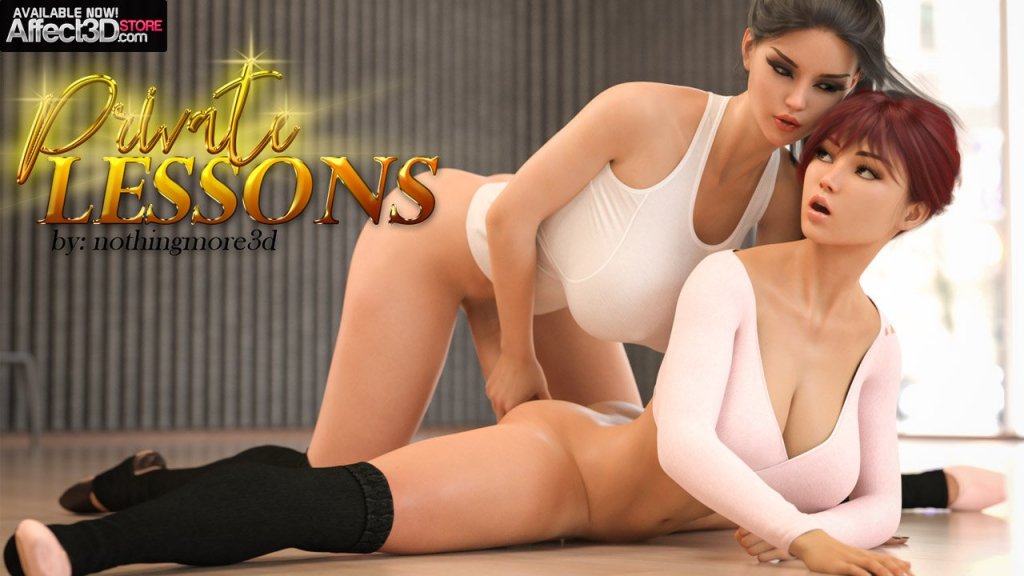 Whilst the teacher does the splits on the studio floor, her futa student penetrates her from behind, sliding deep inside her ass. The pair have barely begun fucking when another student enters and finds the lovers in the midst of their "lesson". Naturally, she decides to join in. After all, I guess it takes two to tango but three makes things far more interesting right? The new student strips off, unfurling an equally massive cock that she has tucked into her pussy (interesting). She gets down behind the first student and begins fucking her from behind. Said student immediately cums inside and then on her teacher.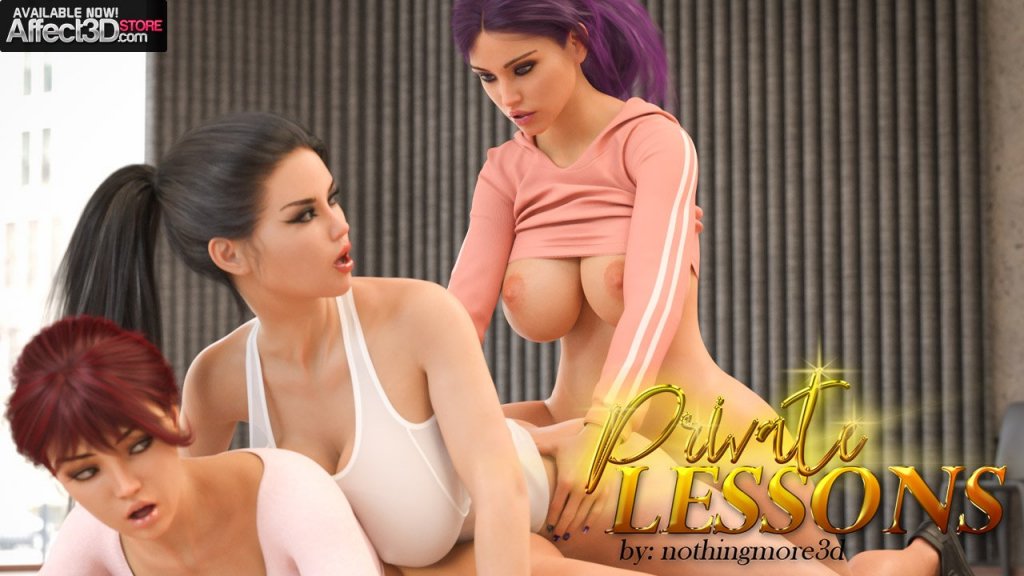 But the lesson is far from over. The teacher stands up and bends over, taking one cock in her mouth and the other from behind. It's not long before student number two fills her mouth with cum. As she pulls back, she gets showered whilst her first pupil gives her a second creampie.
Nothingmore has a talent for detail and sensuality, and this piece is no exception. I don't know about you, but $9.95 for this private lesson seems like a deal to me!