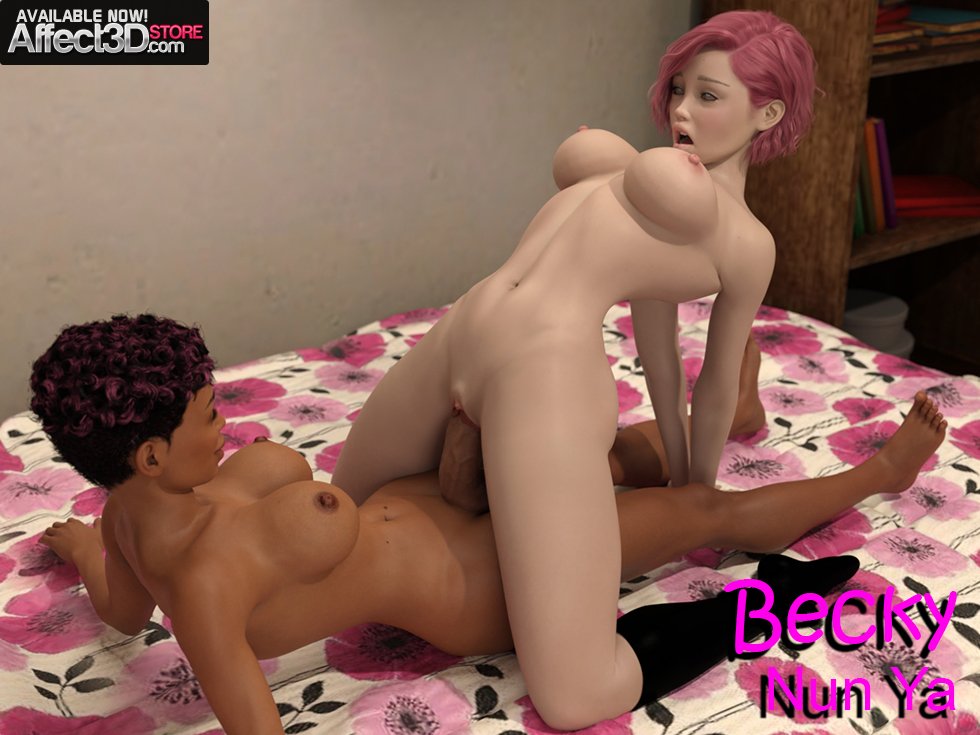 Nun Ya's latest gives two freshman friends one last hurrah – of the sexiest possible variety! Katie and Becky, two best friends, meet up before taking off to school to fuck like only friends can. That's a great way to part, if parting must happen. 😉
Though Katie fears the worst, Becky has other ideas. Inviting her over to spend some time together, she reveals a particularly fun way to change their relationship: fucking! Katie has no interest in refusing, and happily accedes to her desire. Becky happily wraps her fingers and lips around Katie's futa-cock, which she's lusted after for quite some time. As she does, Katie's sister (?) observes them and puts her hand on herself, hella turned on by what Becky's up to.
And she enjoys a rather intense orgasm.
After getting a mouthful of Katie's cum, she straddles her and eases herself onto Katie's thick member. They enjoy some deep fucking… while Katie's sister slinks off. She leaves some evidence behind, though, which Becky definitely notices later. You can enjoy this 91-count image set of futa fucking for $10.00 from the store.