Nun Ya is back with a brand new image set! Indeed, Starting Over Part One is available now in the Affect3D Store!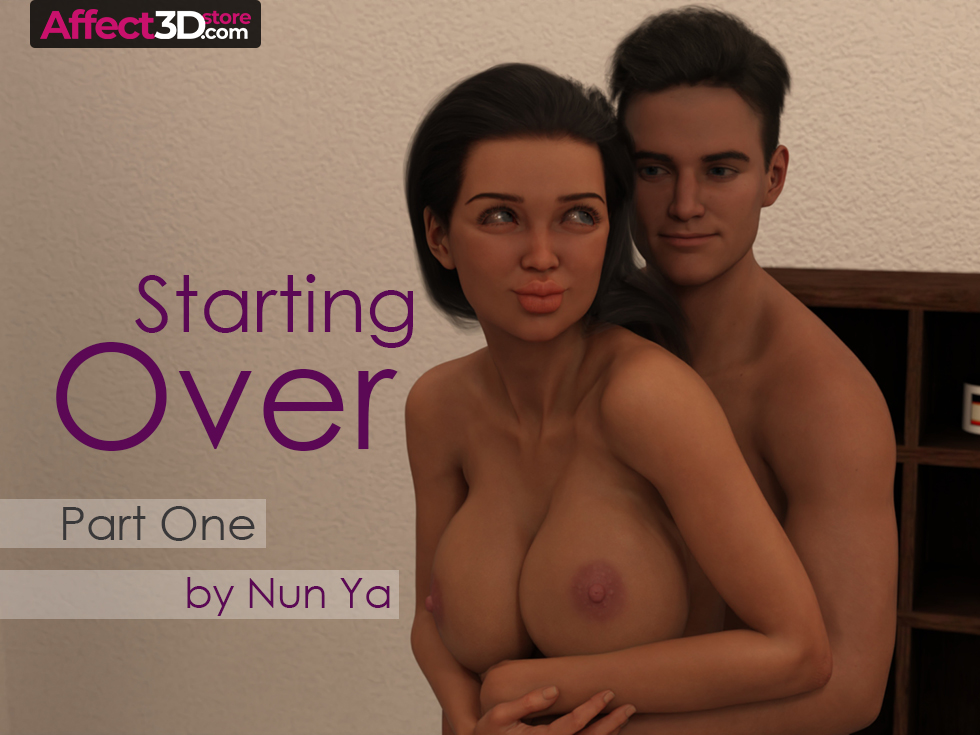 Let's face it, some guys are just dicks. And Randy's Father is also an abusive one. So when his stepmother comes into his room late at night tells him to pack his things, he doesn't ask any questions. The problem is that his father is also a cop and a rather nasty one at that. So the pair needs to make their exit quickly and quietly, with as little stuff as possible. Naturally, as the odd couple hit the road, with a new life ahead of them, a bond forms between the two. But this escalates when Randy's stepmom discovers his attraction to older women. This tension comes to a head when she walks in on him showering. It's not long before they break all convention and rush into each other's arms. From blowing to anal, creampies, and more, the young Randy really gets to explore his sexual fantasy to the fullest.
You can grab Starting Over Part One for just $10 in the Affect3D Store now! That's 92 HD images!