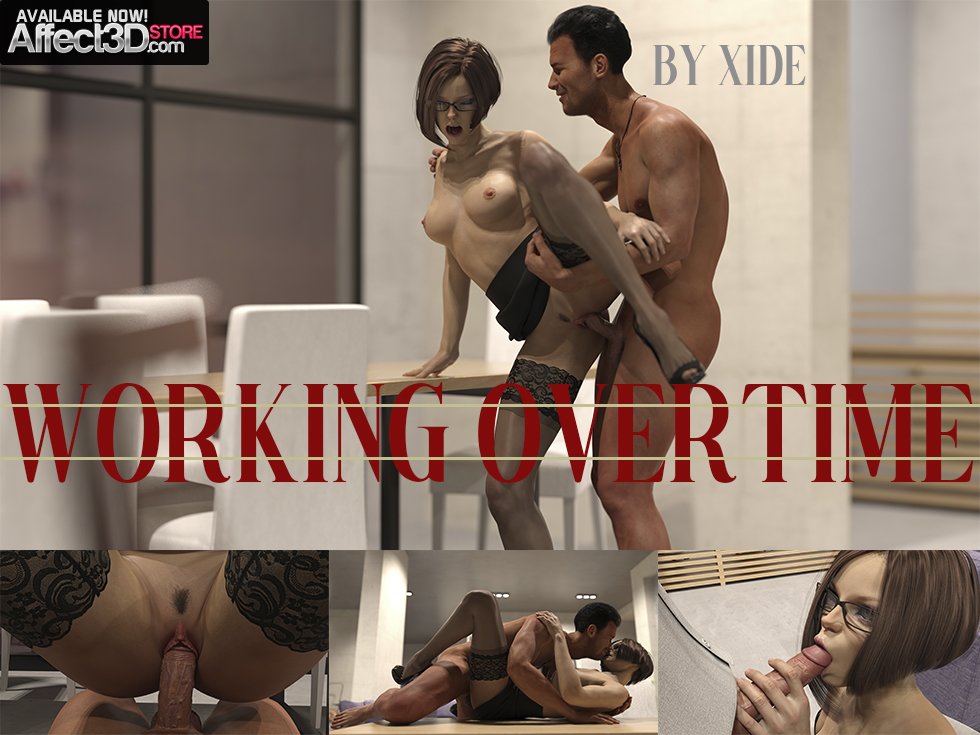 Working overtime can be exhausting. Staying over and working late hours can get to anyone. In the latest from Xide, Working Overtime (now available from the Affect3D Store), Allison has been asked to work overtime and sees this as an opportunity to prove herself to her boss in more ways than one.
Allison knows what she can do to prove to her boss that she's willing to do whatever it takes to move up in the company. Meeting her boss alone, the feeling is mutual as he slowly takes off her blouse and fondles her breasts. He quickly drops his pants and reveals his throbbing cock. Allison gets on her knees and wraps her mouth around it. He returns the favor before he thrusts his member inside her.
Bent over on the desk, Allison feels every inch of his cock. Each thrust harder than the last. Switching positions, Allison lays on her back on the desk while embracing her boss. Nothing like showing how flexible you are to get a nice promotion. 😉 Ending with a mouth full of cum, Allison may have proven herself just fine.
Working Overtime spans across 158 images and also contains a bonus animation and is available now in the Affect3D Store for $6.99!