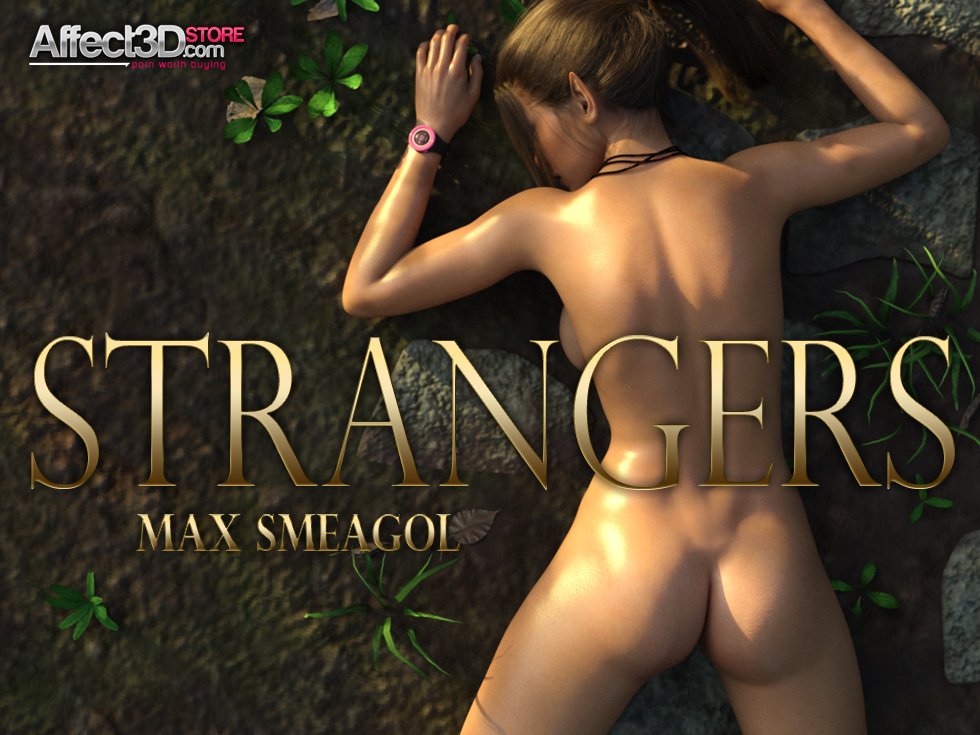 MaxSmeagol's fantasy story continues in Strangers! This is definitely smut with plot (or plot with smut?), so there's a lack of context if you haven't checked out any of their previous releases. But MaxSmeagol certainly puts work into the dialogue, models and outfits, so take a gander – the price is right. 😉
After being powered up by Dahhak, Ava finds herself being overwhelmed by the energies in her body. She doesn't make it far from the Cloud Temple before collapsing. Unable to interfere, Queen Fae can only inform the mortal Shen how to help and hope he wants to; luckily for her, Shen and his charge have already found her!
Lying stricken in Shen's humble home, the sudden appearance of an elf informs them of the remedy to Ava's impending death – sex, of course! The only catch is the death of the fucker.
But hey, Shen is old, and the plumbing hardly works anymore anyhow. Worth it? Fortunately for Ava, he strips down to get dirty. This is only the next leg of Ava's difficult journey, though; many more tribulations stand before her and survival. MaxSmeagol's Strangers is on the store now for only $6.95, letting you get a 51-page comic with plenty of text and multiple panels per page for a fun night in.