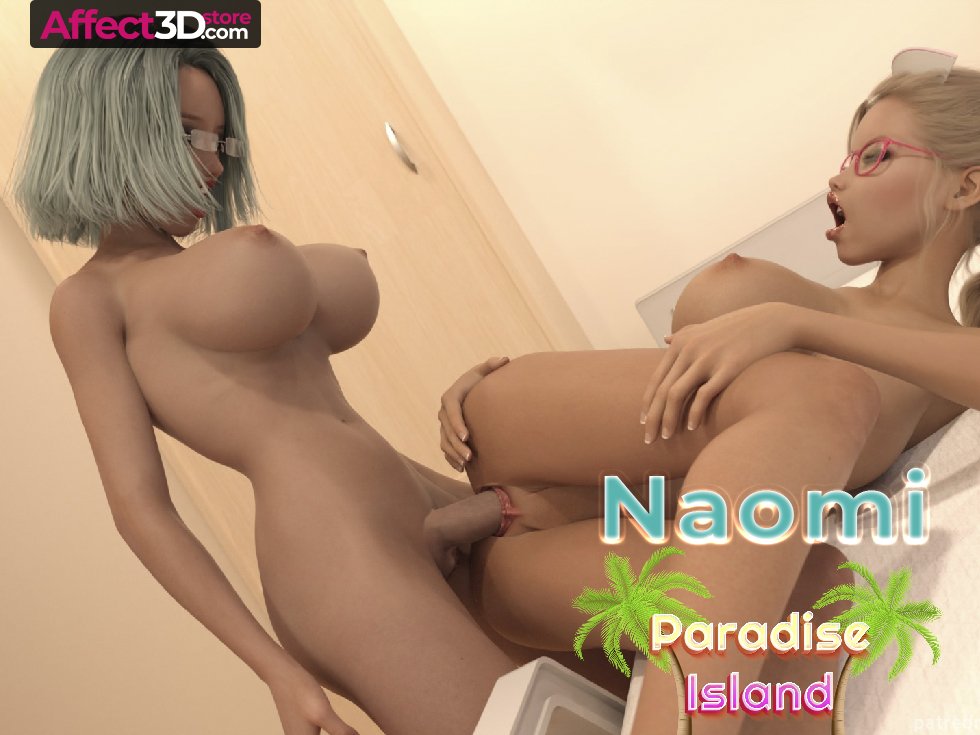 After their big release of the sex game / huge image set Paradise Island, Olympus3DX has been on a streak of sub-set releases for specific character content from the collection. Their latest is Paradise Island – Naomi, the island doctor who's responsible for breakthrough innovations in futanari technology.
Gosh, I can hardly wait for that to show up in real life. <3
Naomi Lovelis, having long been on a quest to create an 'elixir' that grows cocks on women who drink it, came to the island for its particular properties in furthering her work. This clearly involves some fun with plant tentacles, though I somehow doubt she was anticipating that development when coming to Paradise Island.
Of course, the male protagonist Raiden can be of great use to Naomi's… experiments… and will be intimately acquainted with her by journey's end. 😉 You can get the 239-count image set, along with 4 short animations, from the store now for $10.00.