What mixes better than peanut butter and jelly? A fit dom futa and a sub busty milf of course! And today, Serge3DX has just that for us! The Violet & Samantha Bundle is available now in the Affect3D Store!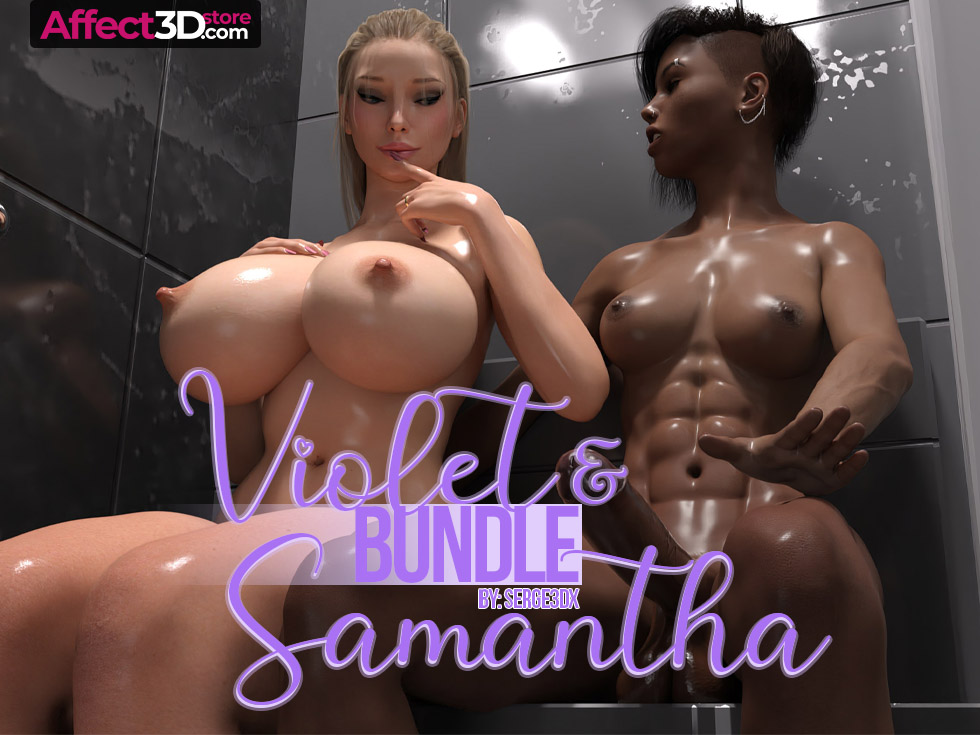 Violet is a turbulent futa with a huge cock (obviously). Her insatiable sexual appetite constantly puts her on the lookout for new conquests. Meanwhile, Samantha is a respectful and, up until now, faithful wife and busty milf. She is fed up with her husband fooling around however and has always wanted to fulfil her fantasy of fucking a futa. So when Violet walks into her clinic, she can't help but give in to that fantasy, in the name of science of course. What ensues is a crazy relationship based on risky public sex and extra workouts. And even better? Her husband happens to be a cuckold who wants his wife to get fucked silly by said futa! Violet doesn't hesitate to do just that in just about every position and hole possible!
You can grab this uniquely hot bundle for just $20 in the Affect3D Store now! That's all 258 HD images in text and textless versions!