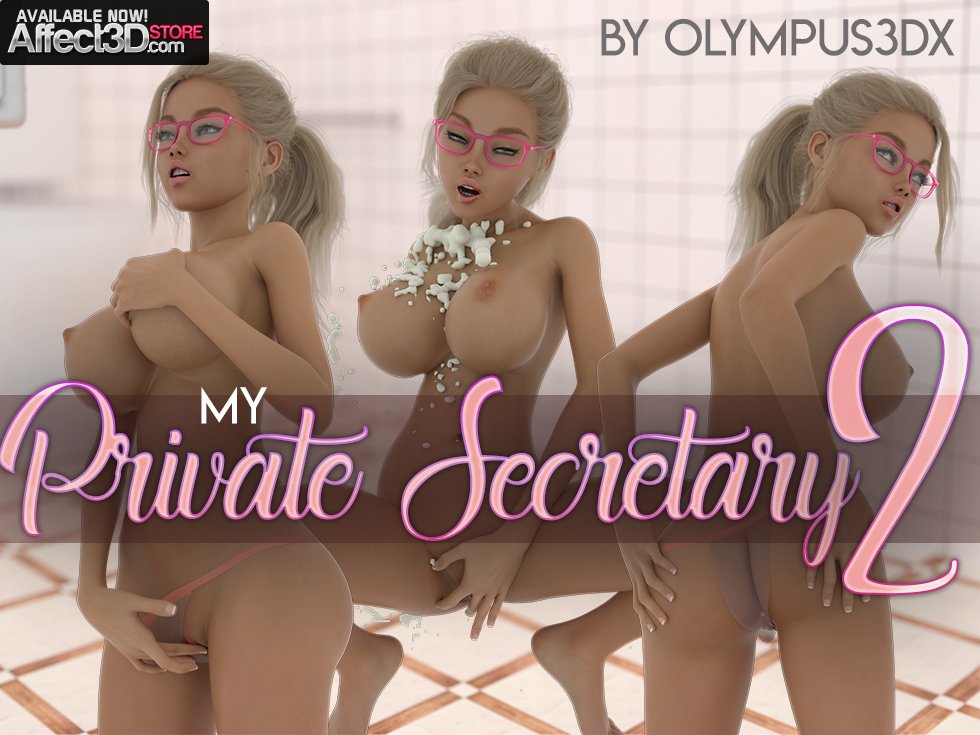 I love interactive 3DX games and Olympus is back My Private Secretary 2! This sequel lets you have even more fun with one very obedient and kinky blonde babe and it's available now in the Affect3D Store!
Just like the first game, you'll get to enjoy the unique privilege of having your own secretary! But she's no ordinary assistant. No no no, she'll just about do anything to please you. Indeed, looks like she really wants that employee of the month award! So lay back and have fun fucking this blonde in various locations, from the bedroom to the pool and even a forest or the clouds. You can either join in and fuck her senseless or simply watch her please herself. And of course, she just loves cum showers. Even better, this naughty secretary loves teasing and will put on one hell of a show just to get you in the mood… I mean, after all, it's been a long day of hard work. You deserve a reward!
Who hasn't fantasized about fucking that cute little secretary at work? Well now, for a mere $12.95 you can do just that in Olympus' My Private Secretary 2! So be sure to grab a copy in the Affect3D Store now!