Goldenmaster brings us the latest episode of Sex Patrol and its dickgirl group fucking! Indeed, Sex Patrol: Episode 3 – The Transylvanian Fuck Part 2 is here!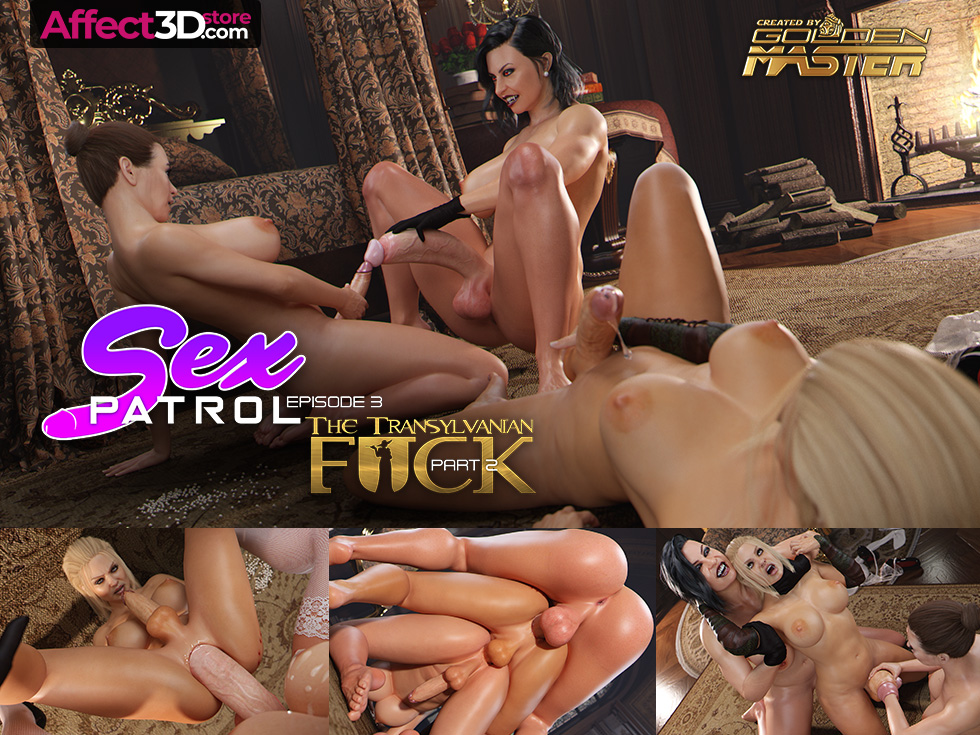 After Part 1 left us with a massive cliffhanger (and I do mean massive), the girls find their woes are far from over! The blonde babe and her companion comply with their hostess' demands and meekly let her fuck them raw. From double penetrations to deepthroating and much more, these girls push the boundaries of what they thought they were capable of. But, just when they think they can escape, the vampire laughs. Turns out she wants to try something "special".  She even attempts to destroy the time travel glasses by throwing them in the fire to prove they can't escape. 
The towering futanari makes the girls dock their cocks before trying it out on her own massive dong. It's not long before she cums a bucketload, extinguishing the fire in the process. This reveals that the glasses are still intact and the blonde rushes to grab them, abandoning her companion in the process.
You can grab Sex Patrol: Episode 3 – The Transylvanian Fuck Part 2 for just $10! That's 196 high-quality images in an epic comic!