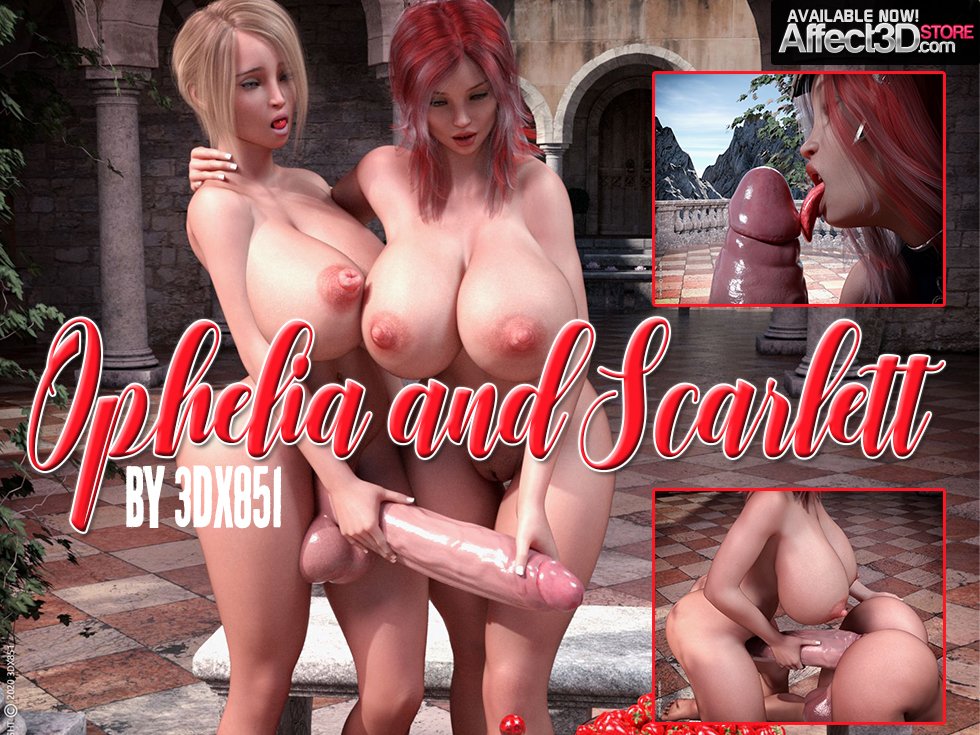 It's fun being queen – and Scarlett makes full use of it! When her rather well endowed servant Scarlett comes by, she's in the mood to have a fun afternoon with her. And my, how that goes. 😉 3DX851 brings us Ophelia and Scarlett for another dickgirl entry.
After a sneaky, tongue-laden kiss, Scarlett brings Ophelia to her full length in seconds. Delighted by her massive member, she gives it a few licks before letting her servant taste her. But rather than mount her immediately, she has Ophelia wet the tip of her cock with her own mouth.
Then she mounts her.
But she doesn't let Ophelia come inside her – she gets to decorate her own face with that creamy seed. Yum.
This 123-count image set is available in the store now for $12.50. It's a lavish set on character and background (not to mention cock), so check out 3DX851's Ophelia and Scarlett.