We've got more mischief from a very naughty set of nurses and their patients! Pat's Charming Nurses Episode 3 is here folks! And it's available now in the Affect3D Store!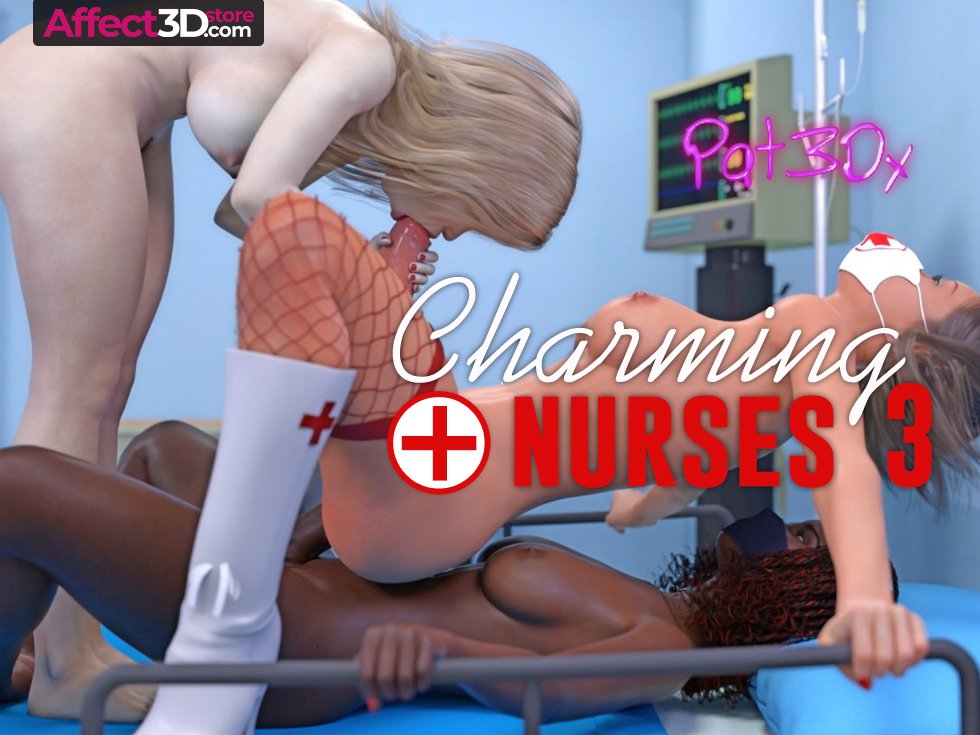 Salome, a young futa nurse who takes her job to heart, is busy sitting on Louane's massive cock. She's not used to anal and is having a hard time fitting the whole thing inside her. Meanwhile, Mia – a young female patient – is looking for a nurse. Naturally, she ends up hearing Salome's moans and sneaks into the room. As the two futa's are busy, she decides to strip off and walk right up to them. She begins by caressing Salome's cock. At this point of course, the young nurse realizes it's not Louane and demands Mia explain who she is and why she's got her cock in her hand. It doesn't take much convincing for Mia to join in and she begins blowing the nurse as she continues to ride Louane's cock. Mia finishes off both futas off, attempting to swallow all their cum.
The trio then decides to switch it up. The two futas each take one of Mia's holes and fuck her senseless!
Episode 3 of Charming Nurses includes over 100 images in comic form and is available for $10!