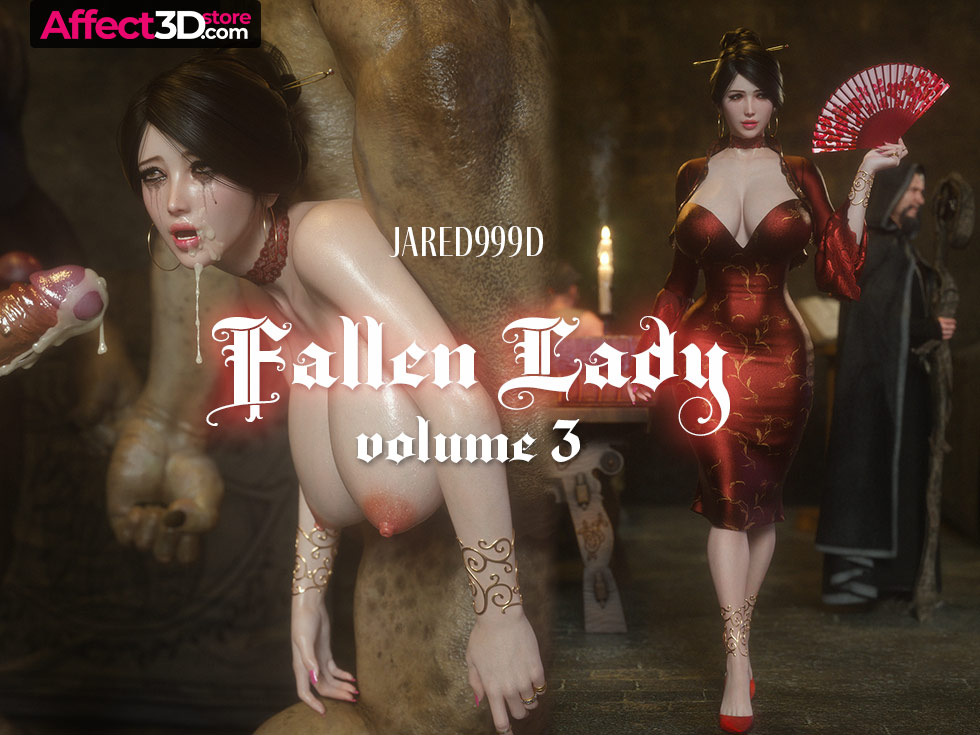 Jared999d is back with a whole new episode of his Fallen Lady series! Indeed, this next installment, Fallen Lady 3, is available now! We also have a special Fallen Lady Bundle release for those of you who haven't seen this deviant monster series before!
This latest episode is dedicated to two of the stunning Fallen Lady girls! We first meet up with Karen who finds herself in a difficult situation after she lets a villager fuck her. Turns out, this old man (with a massive cock) isn't just intent on having a one-night stand. The next day, the man invites himself back to her house with a friend and it's not long before the young woman finds herself naked once more. She lets the men play with her before they fuck all her holes, making her cum profusely!
Meanwhile, Suzi (the queen) is still busy within the palace. Indeed, the King's advisor and magician Balan hasn't finished his inquisition yet. Unfortunately, her prince, who no longer loves her is in trouble and she will do anything to help him. Balan twists her love and blackmails her into fucking some of his monsters. Ashamed but also aroused, Suzi accepts and begins by fucking one orc. However, she soon discovers that Balan has far more in store for her and her ass…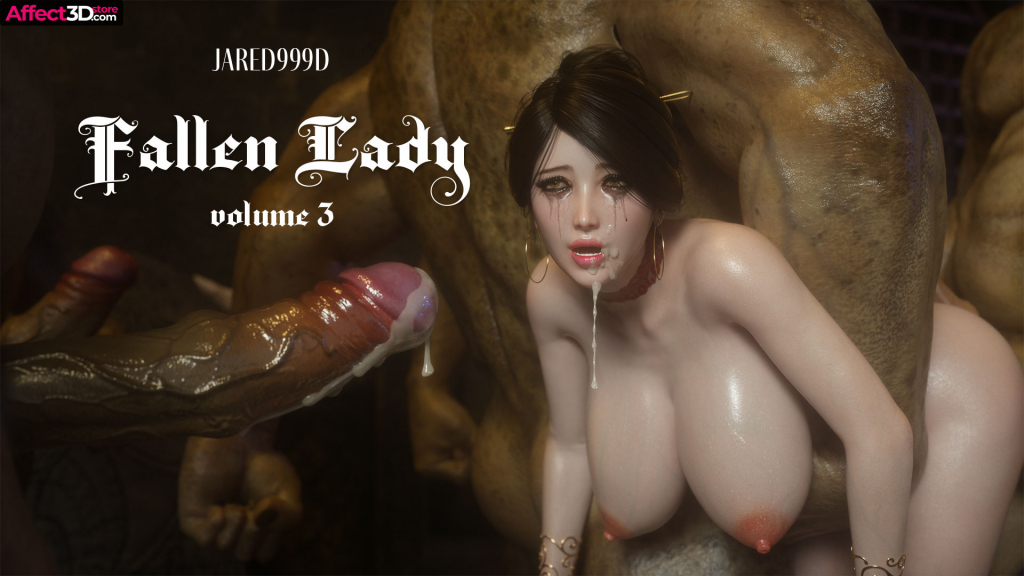 Jared999d's Fallen Lady 3 is available in the Affect3D Store now for just $10! It contains 360 HD images and comes in both a story format and a no-text format. Fallen Lady 3 also contains three short animation clips and 12 bonus concept images.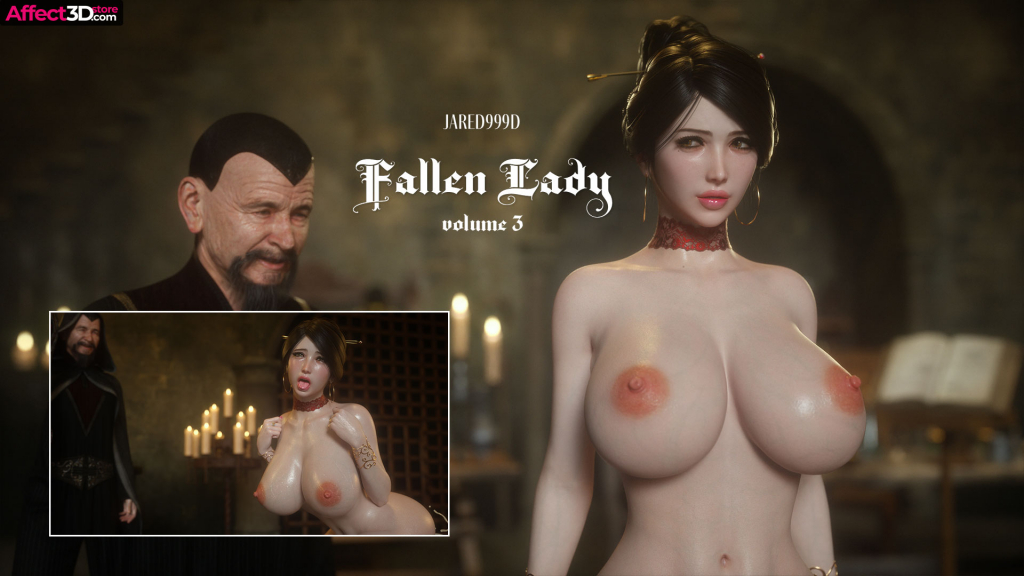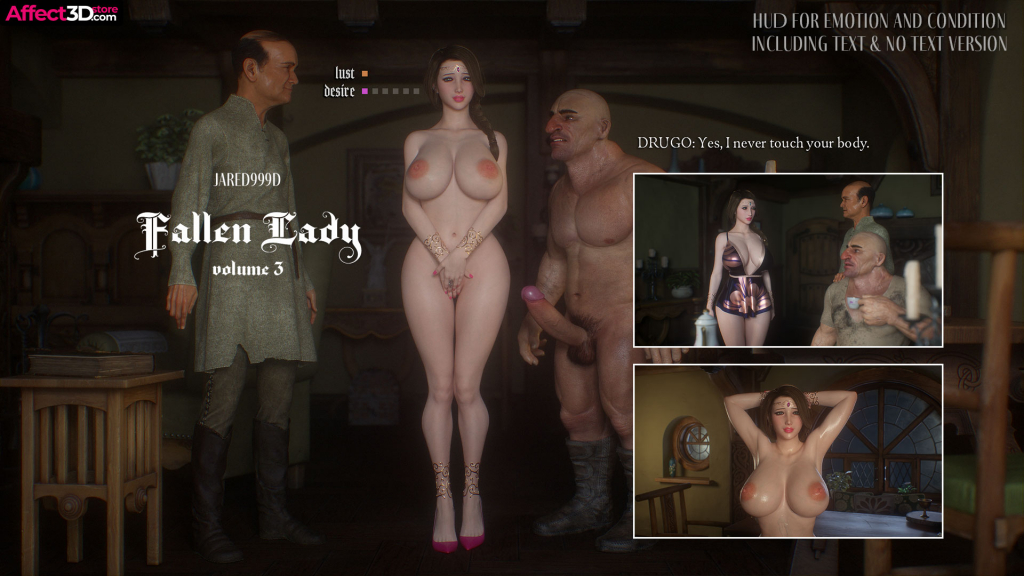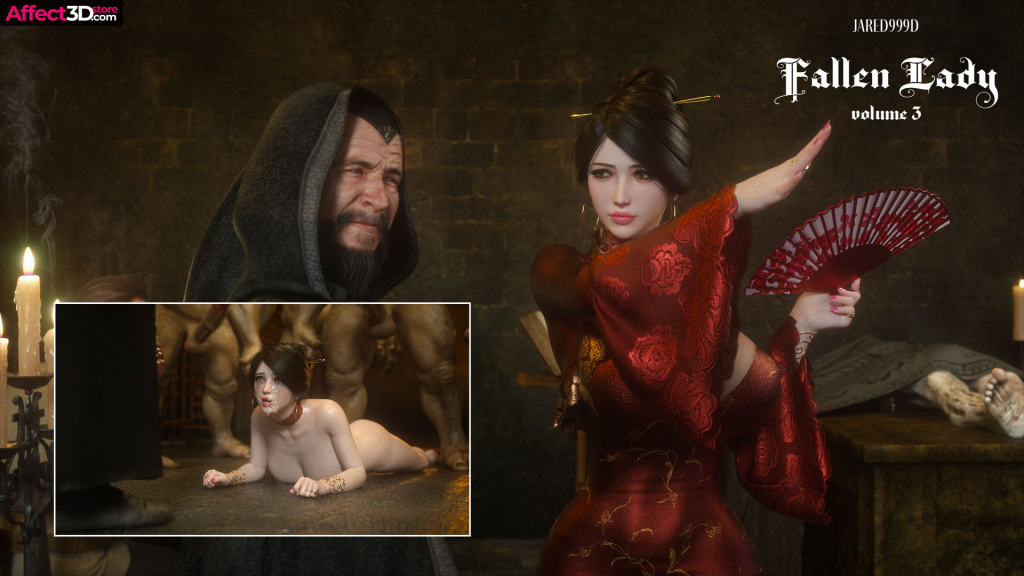 Fallen Lady Bundle 2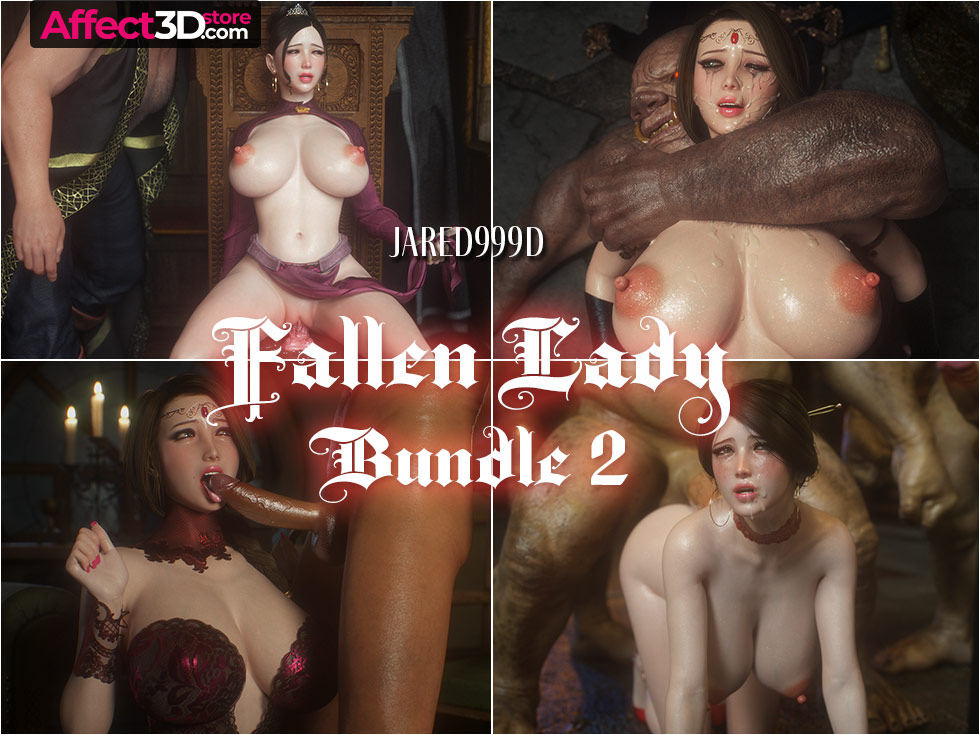 If you're new to the Fallen Lady series and would also like  to grab the first two episodes, you can grab a brand new bundle for with all three episodes for $23.80! That's 856HD images and twelve animation clips! Read more about episodes 1 and 2 below.
Meet the young prince who has brought Suzi back to court to introduce her to his father, the king. The king decides to marry her himself, though. Meanwhile, the stunning Karen is revered as a saintess in a small town. However, The Order decides to submit her to the Inquisition to see if she is really a saintess or not.
The prince's elder brother has returned from an expedition, and the king introduced him to his stepmother, Suzi. The king decides to have some fun and makes the queen perform sexually in front of both his sons and the court. Meanwhile, Karen has made a crucial decision.