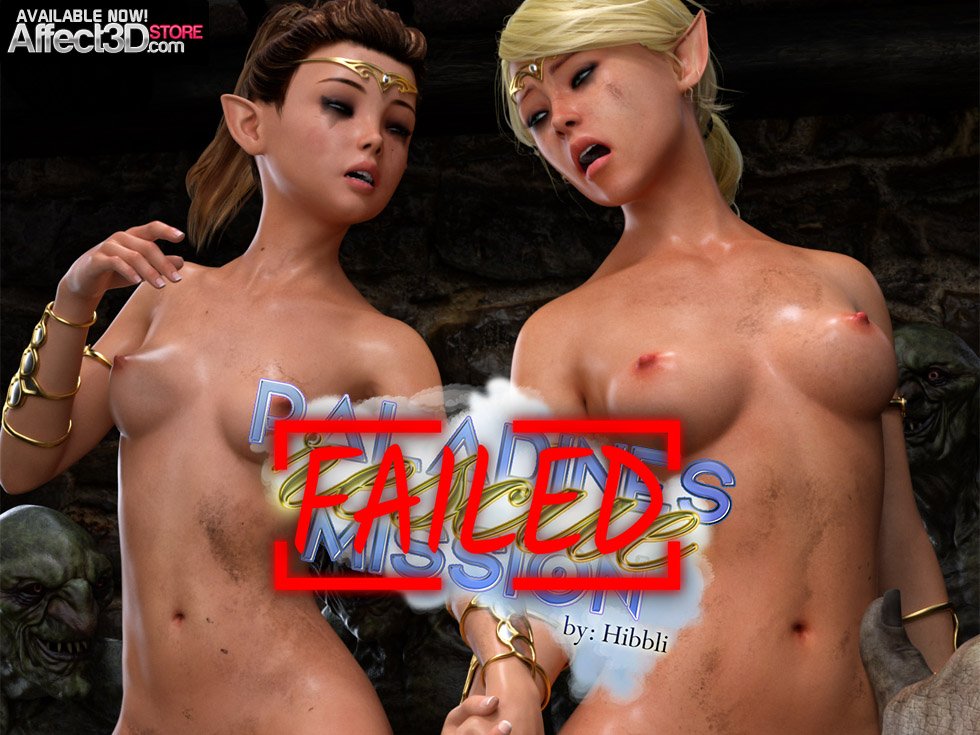 Knight Elayne tried so hard, but in the end, she's just getting more cock. Do you think she tries to get captured on purpose? I mean, with armor like that… cough Hibbli3D has put out a sequel to their Rescue Mission set: Paladine's Rescue Mission Failed. You can guess what comes next.
One might even call it Hibbli3D's specialty. 😉
After their first round of getting fucked, they try to put on a show with each other, but the goblins aren't having it. Prying them apart with ease, they start group fucking elf Thief Ezri, making sure her holes get filled with goblin cock. Elayne, meanwhile, gets claimed by the resident ogre – she's a little bigger, after all, and has a better chance of surviving such a massive dick.
That's as good a reason as any, anyway.
Using and abusing their bodies, side by side, they leave the two gals filled with with cum and left panting on the floor. Such 'giving' captors, don't you think? You can get Hibbli3D's Paladin's Rescue  Mission FAILED, a 36-count image set, in the store now for $6.00.