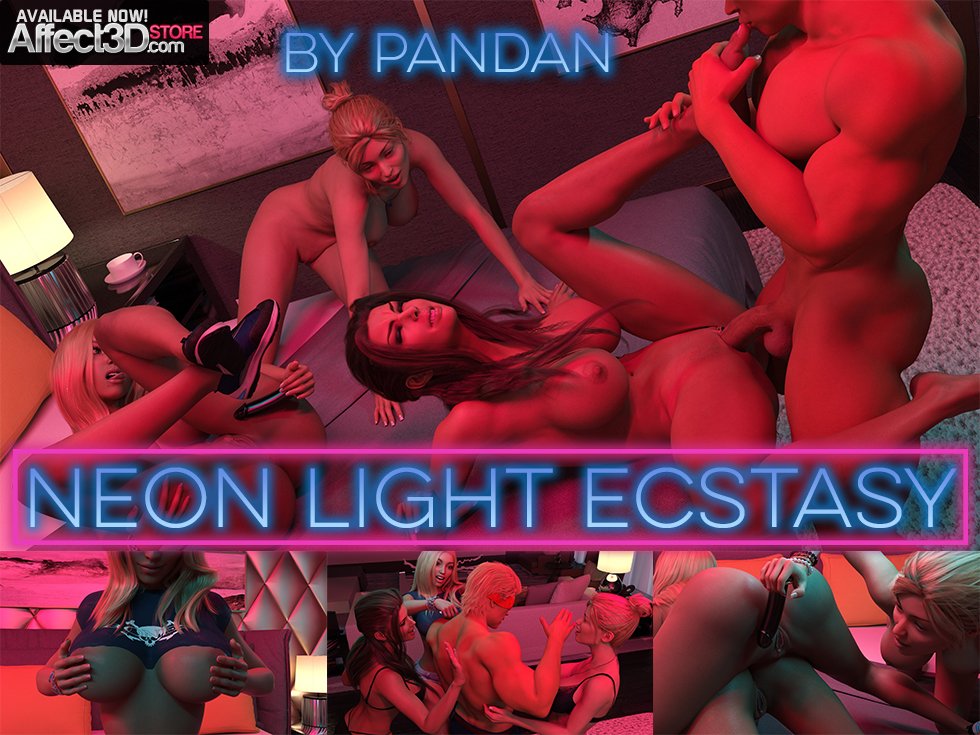 Following up on their previous POV foursome release, Late Night Encounters, Pandan's released its sequel: Neon Light Ecstasy. As before, you're a huge-cocked, large-muscled bro getting down with three eager gals. The two most interesting points are the (mostly) POV framing of the shots and the direction they solicit from their viewers! Pandan's actively including feedback to create the direction for the next release, as they did with Late Night Encounters, letting you ask for your favorite fetish or sex act.
That's a kind of interactive that's really fun when done right. 😉
Needing no dialogue, the party continues as the girls start taking off clothes and undress their male visitor. Adding a blindfold, the groping, kissing and sucking begins! The gals are delighted to play with each other as well as that huge cock, and make for quite a show in between getting filled up. And it's nice watching them have a good time. 😉
While the foursome ends with a cumshot facial, there's going to be a followup, and you can contribute if you pick up this release. You can get the 82-count 4K image set from the store now for $9.95.