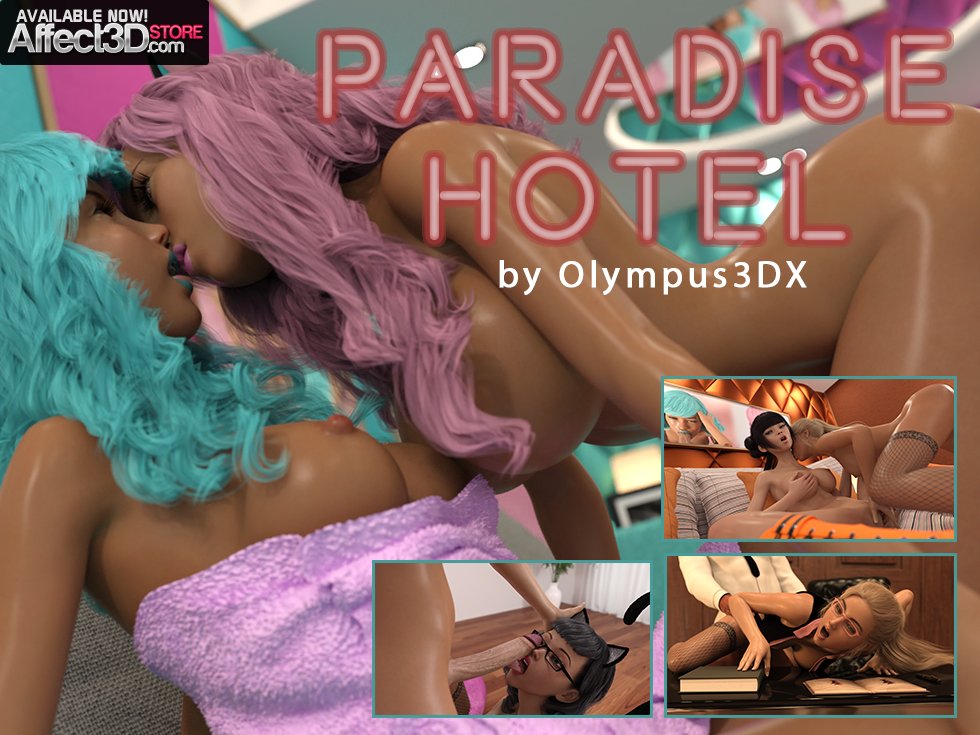 In need of a holiday? I know I am… Well, we're all in luck! And that's because today's game release from Olympus3DX has the perfect solution! Indeed, Paradise Hotel has all the commodities and services you've always craved! So unlike Hotel California, you can check in but you'll never want to leave!
Olympus pitches us as a hot bimbo blonde with a curious nature (amid other assets). We find ourselves at Paradise Hotel, a luxury mysterious establishment with a rather unique décor… Turns out, our reservation has already been taken care of and our room, along with the hotel's mysteries await.
This awesome new game lets us explore a playboy-like mansion with a set of rooms and guests, the like of which I'm sure none of us have ever encountered. Explore the hotel and solve the mystery of the missing owner. But to do so, you'll have to encounter all the kinky and hot characters with their own mini-quests and requests (not to mention fuck your way through said characters). There's a mixture of dickgirls, girls and dudes amidst the protagonist, so plenty of choices! You can choose your outfit, watch one of Carly's live shows or be a part of Sapphire and Pink's unrelenting sex life! All that and so much more! There's even an alien scene to check out!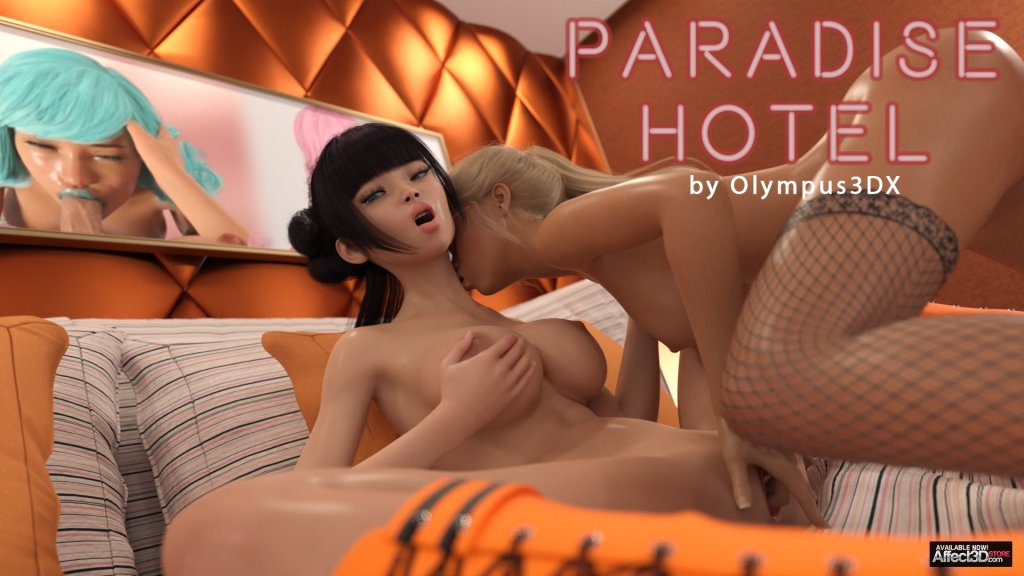 This release features not only this unique and epic game but also a set of animations and a walkthrough to help you on your quest. Paradise Hotel is a fun game designed to be used with one hand 😉 So make sure you grab your copy in the Affect3D Store now for $27.95! Or you can get the demo for nothing to try it out!
[
cta_button text="Play the FREE Demo!" url="https://affect3dstore.com/paradise-hotel-demo-version.html"]
[
cta_button text="Play the FREE Demo!" url="https://affect3dstore.com/paradise-hotel-demo-version.html"]