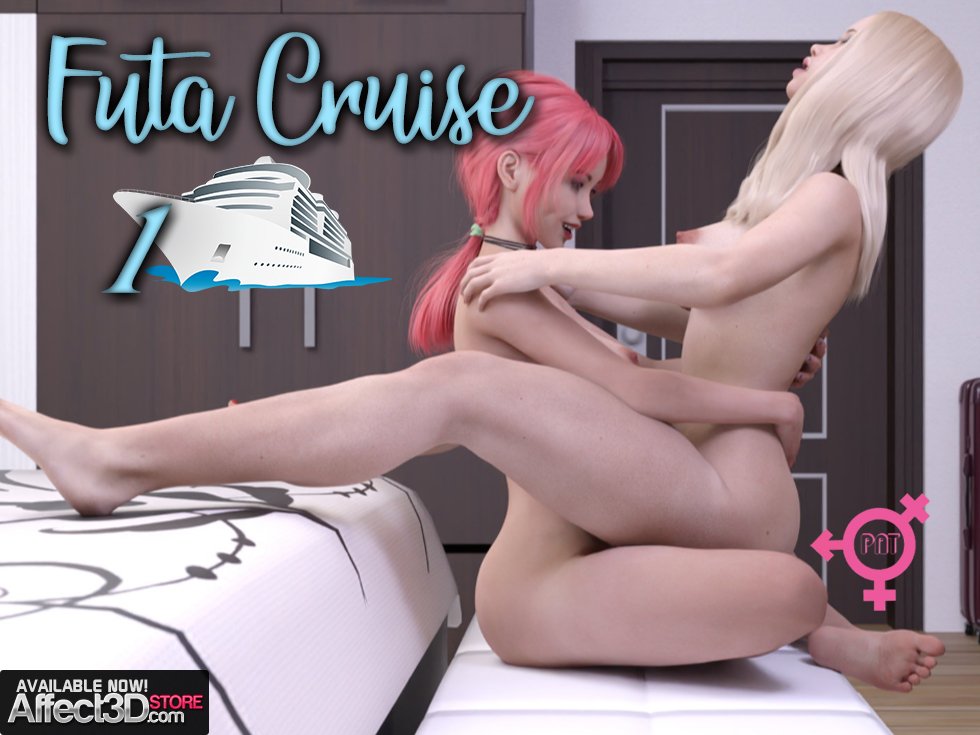 As promised, Pat has their next series for us – Futa Cruise! As their previous series, we can totally expect some futanari fun. This time it's on a cruise, so you know what that means?
It's some dicks… on a boat. (Okay, I'm done >>)
Futa Cruise opens on Julie, who's been given a cruise as a treat for a great year in school, since she loves to travel. It's nice to be that wealthy, right? She quickly meets Lyn, a common cruise-traveler who enjoys the luxury, lazy lifestyle.  They get into swim suits and then the water, enjoying swimming in a boat while on the ocean. I mean, why not?
They're clearly into each other, and Lyn's not sure if her girlfriend is 'the one', so she's more or less open for business. Julie's not yet hot to trot, so she only teases Lyn. Then they go on a date with drinks, fun and talking into the night… and we know where that leads. Lyn does, too, and turns the flirt on up to 11. It escalates from there, but you'll need to read it yourself to find out. 😉 You can find the 105-count comic on the store now for $10.00.