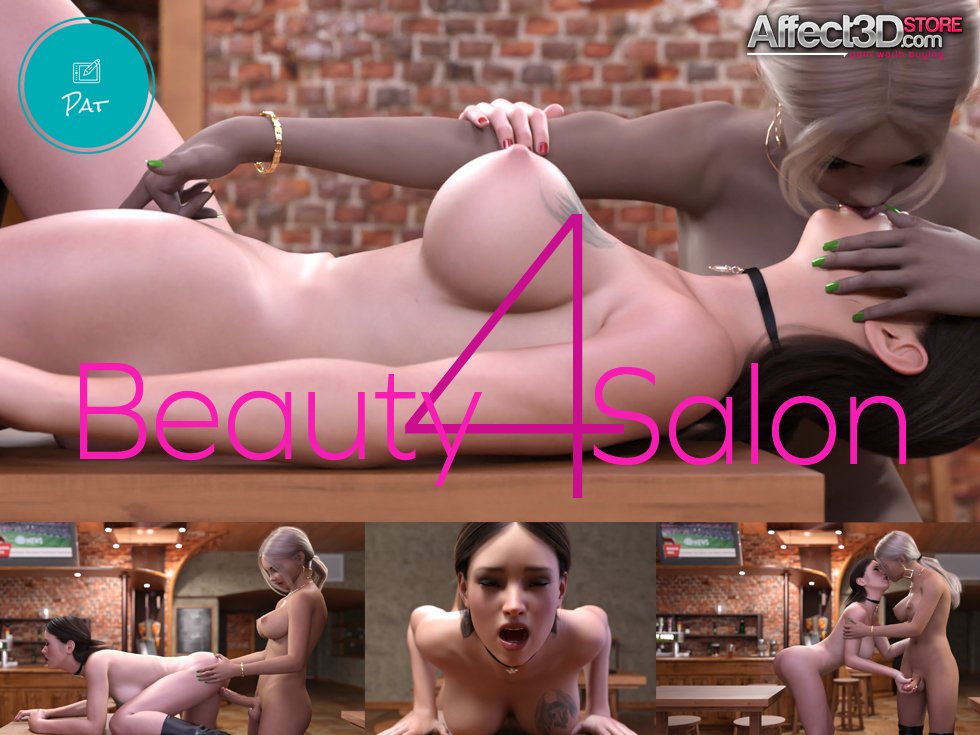 Pat's had a very lovely series going on, so a fourth entry is quite welcome. Today we get Beauty Salon 4, where more dickgirl fucking gets to cum from and center. It's always a lovely day when I see that on Affect3D.
There's been a nice use of poses, expressions and fashion in Pat's sets so far, and I'm delighted to see that continue here. Plus, the tattoos. Always yes to tattoos.
Sharing continuity with the last Beauty Salon, this entry has Solene going out to try and find another girlfriend while Justine and Zoe go on their first date. Unsurprisingly, the silver-haired vixen finds a willing partner without any issues when she goes out into town and stops at a bar.
Really, just look at that face and that cock. Yum.
Get Pat's Beauty Salon 4, a 91-count image set, from the store now for $10 and enjoy some more tasty dickgirl fucking tonight.