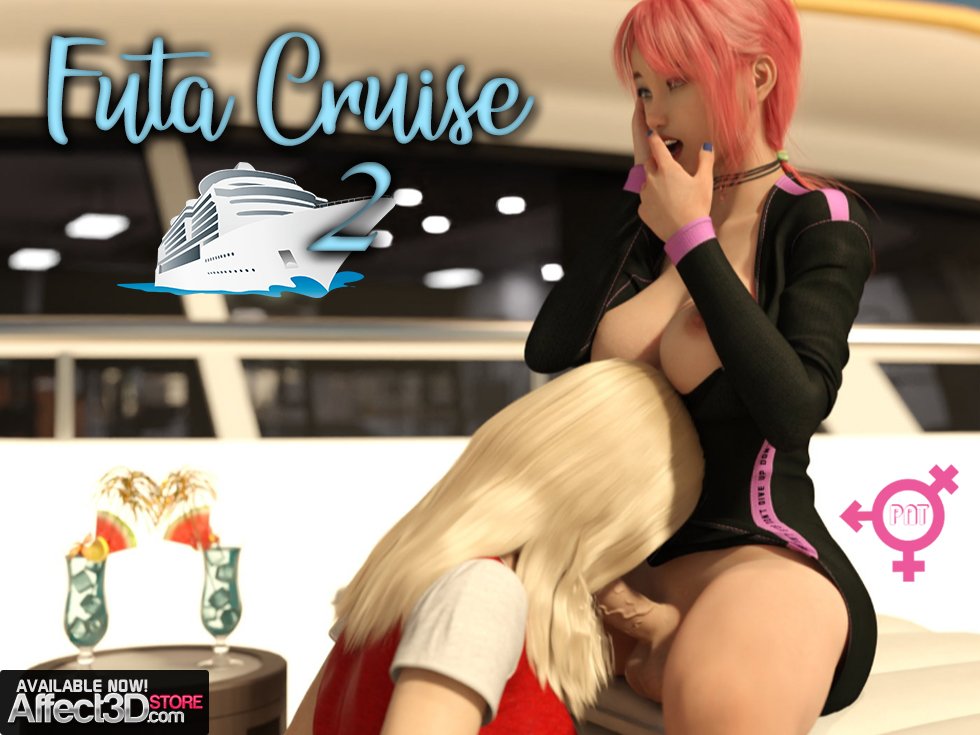 Pat's new series continues in Futa Cruise Part 2, the cruise line packed with sexy dickgals and some rough seas exploits. Yum. 😉 And there'll be all kinds of opportunities for them to get down.
Previously, Julie and Lyn got into some alcohol and then into each other, enjoying the night with some very memorable orgasms. Waking up naked with each other, the fun continues despite Julie's hangover – and with a partner like that, I can certainly see why.
Getting their lips onto each other anew, they enjoy another creamy time before they part ways to wash up and get dressed. They meet later, talking about a date that night, and drift off to sleep in the sun. That's when Lisa spots them, though, and finds new… prey. Waking them up with drinks, she invites them to a helicopter ride and leaves them to their fun – but not before asking Julie out for a different kind of 'ride' that night.
Julie shares this with Lyn, and they plot their enjoyment of her before another erection leads to some more fun on the patio there. But that's hardly the end, and more sex awaits in the 92-count dickgirl image set. You'll have to check out Futa Cruise Part 2 yourself to get your hands on it.