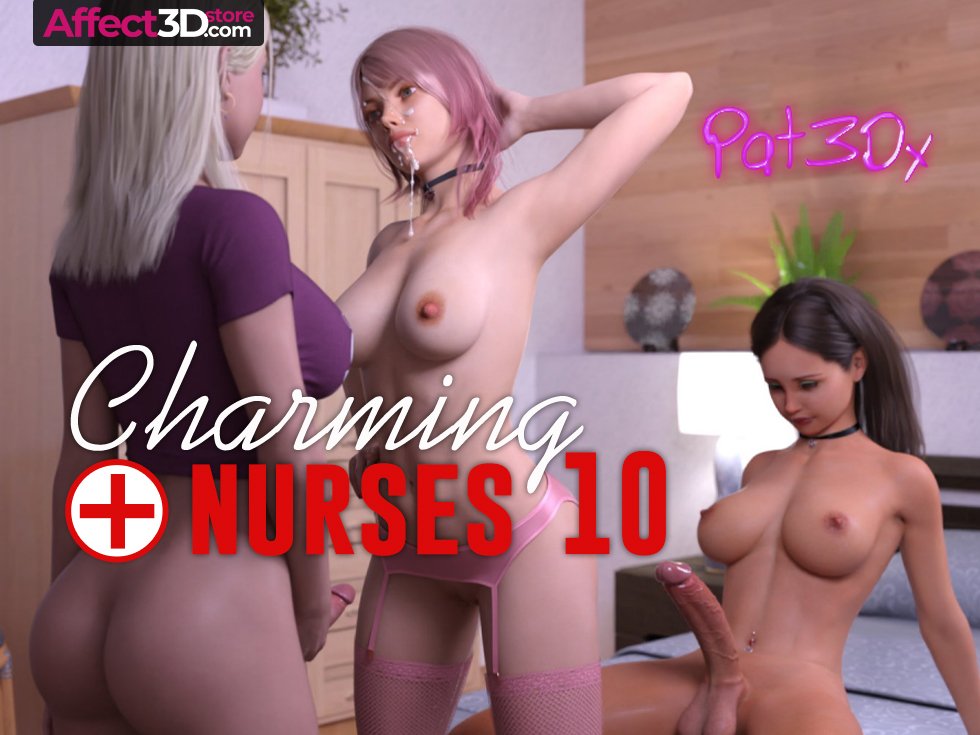 Pat's hospital dickgirl drama-fuck, Charming Nurses, wraps up today with its tenth and final episode. Salome, Sylvia and Keira's stories wrap up for now, with the former two returning later, and Mia and Elisha showing up in a new series soon.
Sylvia and Salome open next to the sea, discussing what happened at the hospital and their future together. They're looking forward to leaving the experiences there behind. Then a sexy futa jogger comes by, who Salome knows as the younger sister of a friend. Sylvia invites her owner, to Salome's anger, as a way of showing her what it's like to be cheated on. More on that later.
At the hospital, Sylvia sucks off Salome in the nurse break room, getting most of her load down her throat. It's hard not to get some on the lips, though. 😉 Keira arrives then, and after threatening Salome about resigning, Salome punches her. Nice. Sylvia's shocked, but Salome reassures her; she's remorseful and in love with Sylvia.
Then the jogger, Ashley, arrives… and a threesome erupts. You'll have to read to learn more, though.
Pat's next series, Sleepless Nights, will focus on Ashley, her older sister Tricia, and Tricia's girlfriend Elodie. And given the outfit on Tricia, I'm definitely looking forward to it. You can get the 117-count HD image set for $10.00 from the store now.