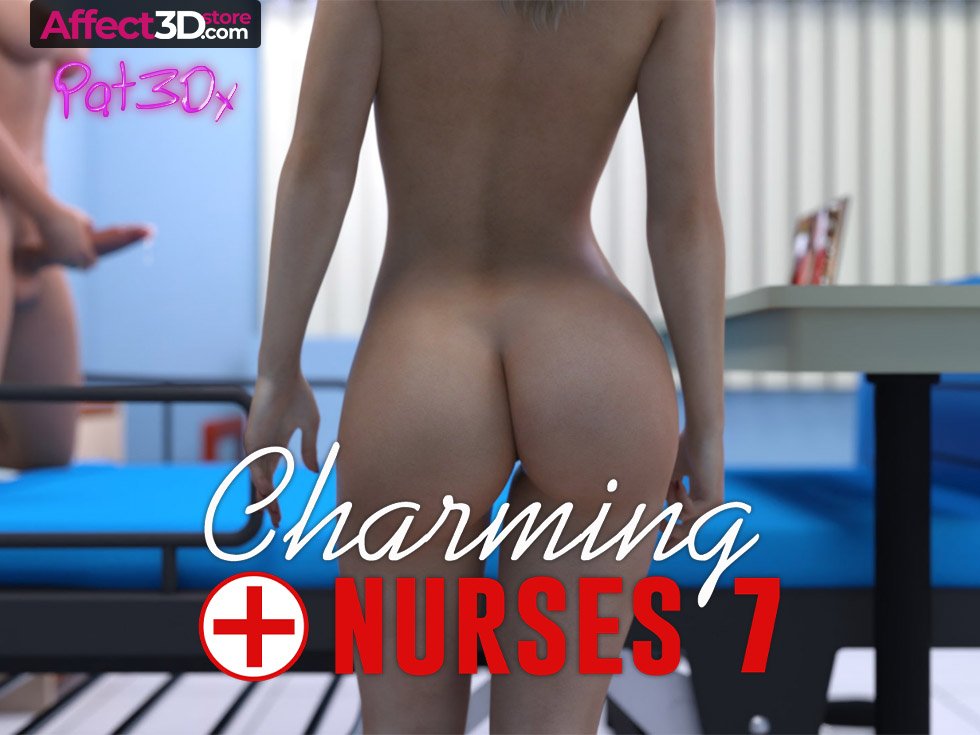 Keira's sexcapades cross a line in Pat's latest installment of Charming Nurses, the seventh entry into the series. There's still more coming, but so much has happened leading up to this. What kind of repercussions are going to come out of this?
At the hospital, Mia's enjoying Salome's cam show. Seeing her interact with the hot Sylvia really turns her on – but Keira's only thinking about her own horniness and getting off. Fucking Mia's mouth, she holds her head tight as she fills it with her cum. Still wanting more, she then fucks her boobs until she can come again and cover Mia's face.
Mia then gets undressed to get an ass-fucking, facing the monitor so she can watch Salome and Sylvia while Keira fucks her. But jealous of her affection for Salome, Keira doesn't be gentle, and hurts Mia as she plunges into her ass. Wounded and betrayed, Mia hides afterward while Keira goes to enjoy Angelina for that night.
Getting so greedy and selfish with her lust can't have happy consequences – what's in store for her next? See the rest in Charming Nurses 7, a 99-count image set, available now on the Affect3D store for $10.00.