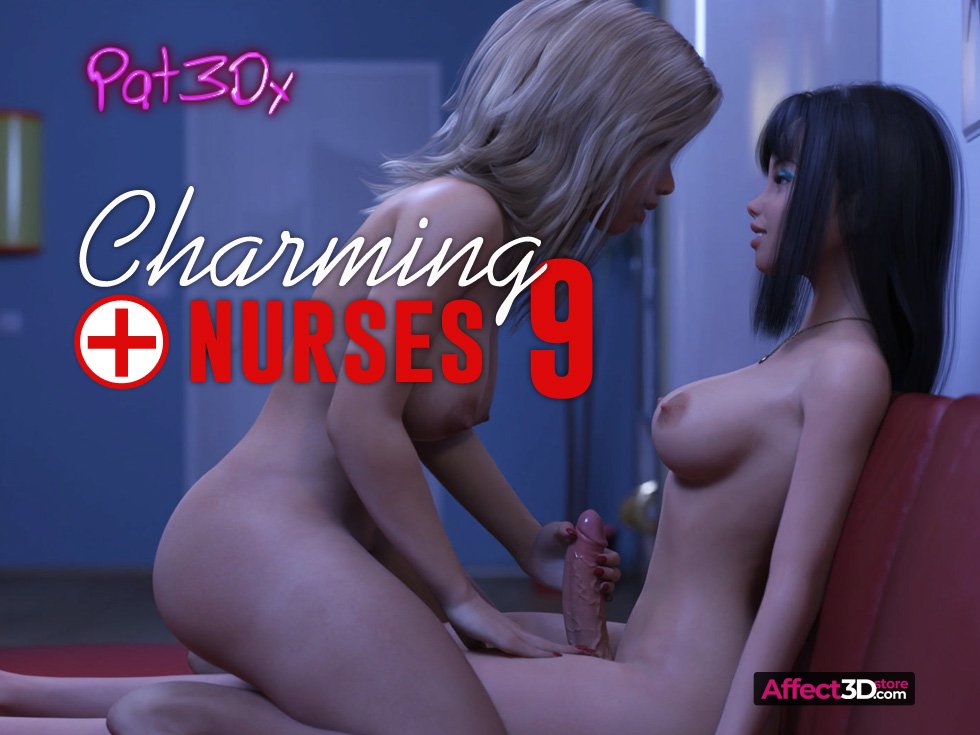 The penultimate episode to Pat's latest futa series, Charming Nurses 9 focuses more on newer characters Mia and Elisha, taking a break from the hospital hotties. Elisha also happens to be starring in the next series Pat has planned, focused on the ice cream parlor server. I'll be disappointed if there isn't some ice cream sundae served atop a pretty gal. 😉
Having agreed to host Mia, Elisha chats with her while she finishes up her shift. She's nervous, given that she hasn't had a lady stay over at her place, let alone for several nights. Mia is more than happy about it, though, and eager for the respite.
Plus, Elisha's hot.
Initially, Elisha resists Mia's advances. She's doing okay as-is. But Mia's determined, and hot herself, so she does her sexy best to seduce Elisha and her cock. And really, who could resist that for long?
You can get the 100 page comic of Charming Nurses 9 from the store now for $10.00. This is the second to last release for the series, and it's kind of nice that it focuses more sweetly on this pair, given how rude Keira's been. I wonder what kind of ending's in store for them in the next episode?