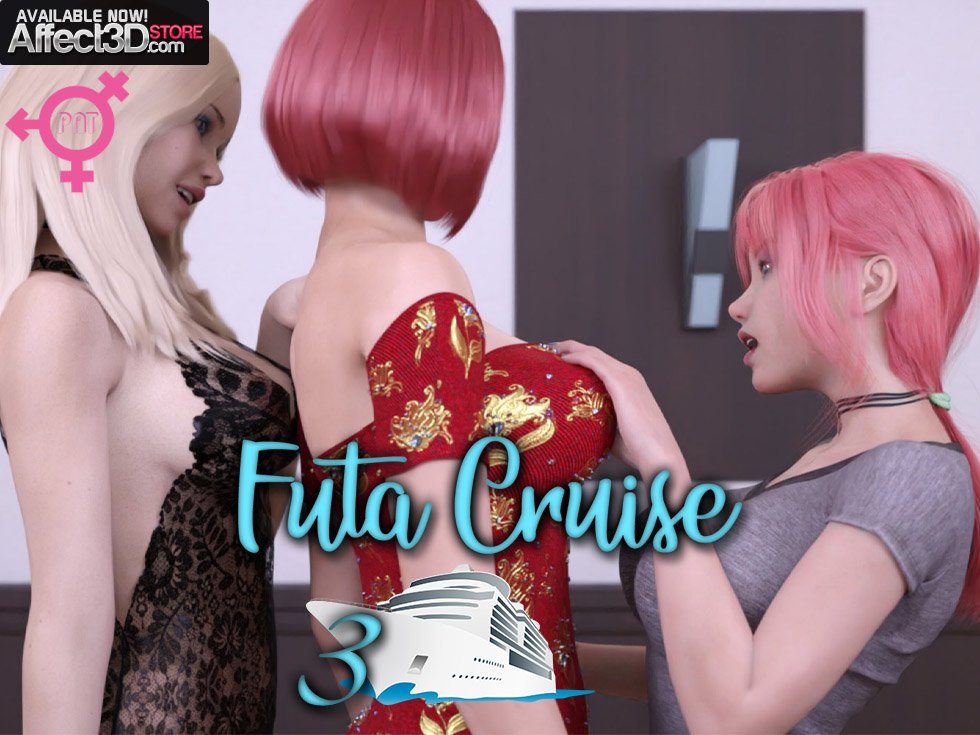 Julie and Lisa continue their sexy encounter and then some in Pat's Futa Cruise 3, their relationship heating up quickly and altering the arc of the cruise for the three characters. Is a threesome in the cards for the future? We'll just have to wait and see. 😉
Having hooked up the previous night, that encounter finishes with some paizuri and a facial cum shot. Yum. They go their separate ways that night, but meet up again the next day – along with Lyn. Both Lyn and Julie are into Lisa now, so there's some tension there. Lyn and Lisa are cemented as girlfriends, at least currently in the story, but still… there's an undeniable attraction between Lisa and Julie.
Recognizing her desire, Lyn eventually leaves to let Lisa and Julie enjoy their night, where they get more intimate with each other. You can get Pat's 130-count image set, Futa Cruise 3, on the store now for $10.00.