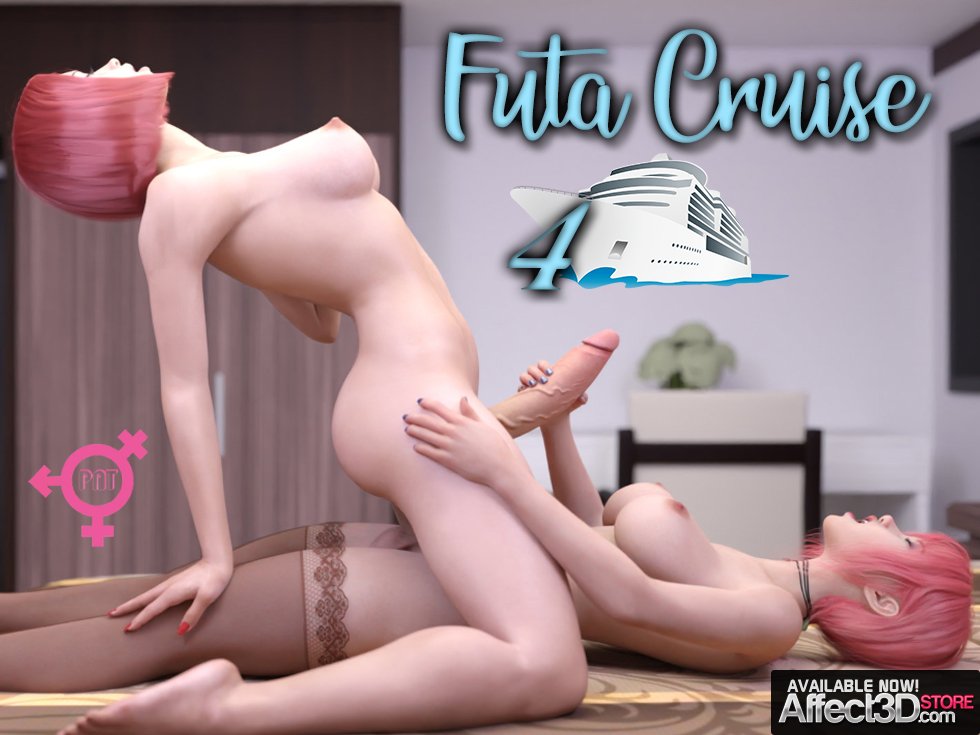 Pat's cruise of horny love triangle dickgirls continues in Futa Cruise 4, with Julie the center of this 'love nest'. Though, honestly, I don't know why anyone would call it a triangle when it's clearly a V. You know, two bones looking for a home. 😉
After a sexy night together, Julie is first to wake up – and she's already hungry again at the sight and feel of Lisa's naked body against hers. She carefully shifts her cock to the entrance of Lisa's bum and gets her to rise for the morning with a little poke. From there, they kiss, fondle and fuck, Julie gleefully fucking Lisa and cumming into her ass while Lisa cums onto the comforter.
I hope they pay the maids well.
Even after all of that, Julie is still in the mood for more, so when she goes to Lyn's room, she wakes her up with her tongue on her clit and her finger in her pussy. Yum. Making out and undressing, they then fuck, until Lyn's left with a tasty creampie.
Julie and Lyn decide to go up in the helicopter for just the two of them that night, with some… sexy choices… and a bold proposal from Julie. But you'll have to read to find out. 😉 Futa Cruise 4, a 95-count image set, is available in the store now for $10.00.