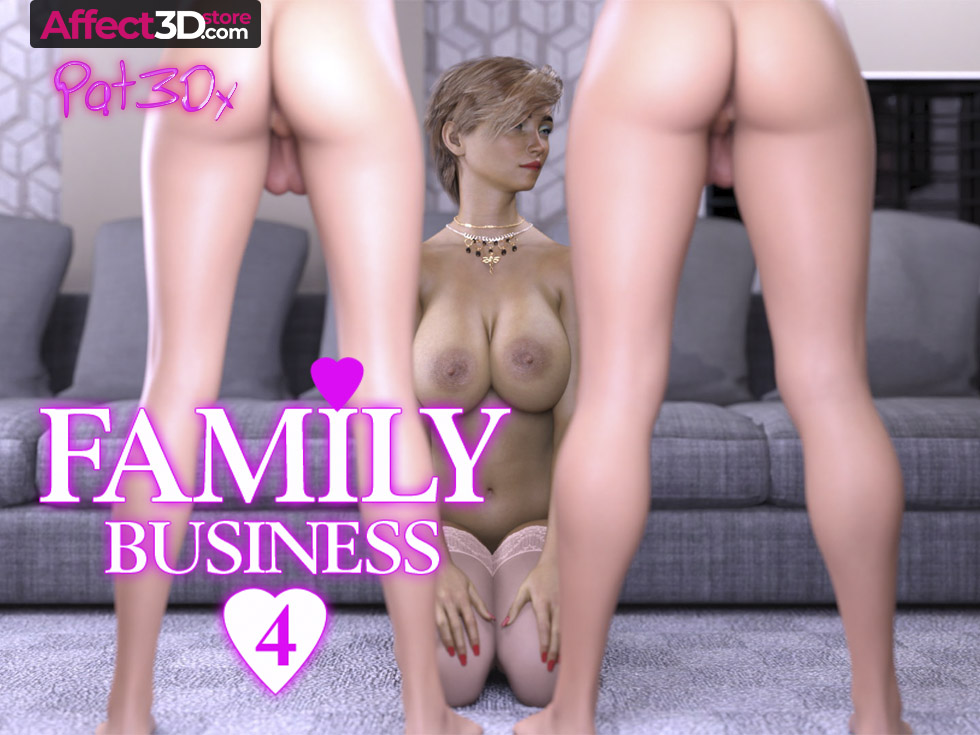 Pat's unstoppable release schedule continues with the next installment of their step-fantasy dickgirl series: Family Business 4. With two futa step-sisters living with their hot step-mother, fucking between the gals and with the mum is a daily endeavour.
But their step-mom Kristen has been rather busy of late, it's been nearly two weeks since they've gotten to dick down their milf! And that's truly a tragedy. 😉 Episodes 4 & 5 remedy this, for their – and our – benefit. Kristen decides not to drop the news of her beginning to sleep with the secretary Celine, as the sisters aren't eager to share their step-mum, but… it's clear she's not going to stop her fucking and cock-sucking with Celine.
From there, they get right to the threesome. Kristen's eager to enjoy her step-daughters cocks, and they're all too happy to feel her fingers and lips on their throbbing erections. While sucking off Naomi, Nora lays beneath Kristen and licks her to cumming while Naomi fills her mouth with her seed. Yum.
There's then straddle-fucking, and holding while fucking, with the sisters not filling their step-mom's ass and cunt at the same time… yet, at least. 😉 You can grab the 99-page comic from Pat for $10.00 in the Affect3D store now.