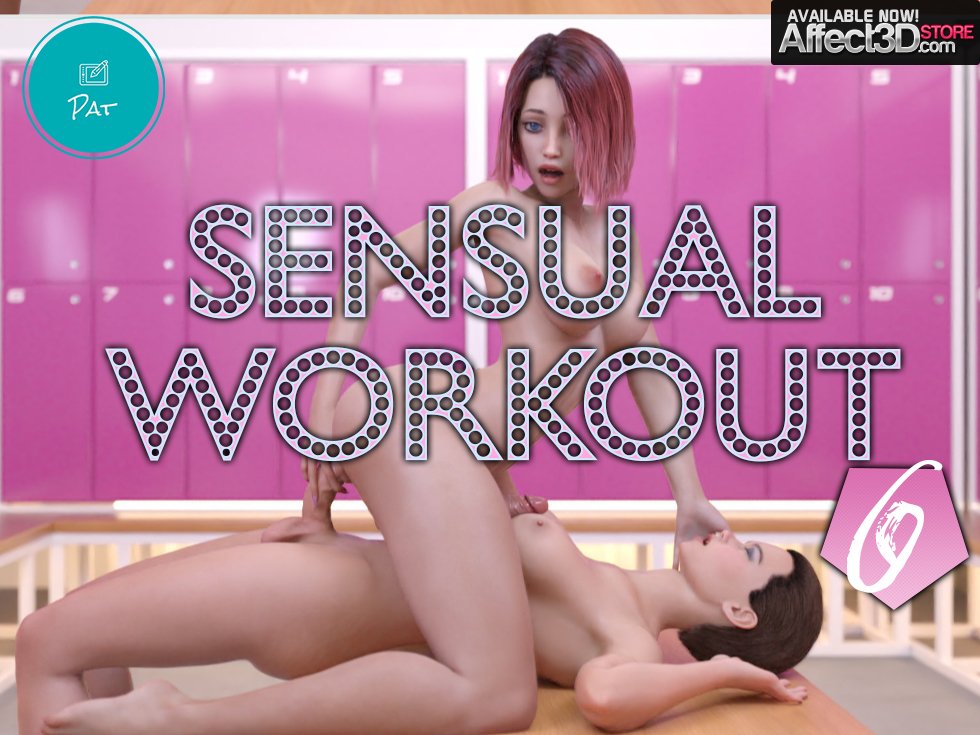 I must say I'm kinda envious of this futanari gym. I don't tend to think of them as pick-up spots at all, but with this many cuties? It'd be hard to focus on just working out.
Stella starts off Pat's Sensual Workout 6 by swallowing Astrid's cum – a great way to make a first impression. 😉 They then trade paizuri and blowjobs before Stella mounts Astrid's cock, moving up and down the shaft until they each cum again. Par for the course with Sensual Workout. 😉
Smitten, Stella takes a photo of Astrid's cum-painted face and then meets up with her after her workout for a kiss. How sweet! <3 Stella and Astrid start dating on the spot, with Stella willing to give up some of her other… extra-curricular partners in order to make Astrid happy.
But does Astrid even want to be monogamous with her? Especially with the cute new dickgirl Electra joining the gym? We'll just have to find out in the next – and final! – installment. You can get this installment, at 94 images in total, for $10.00 from the store now.