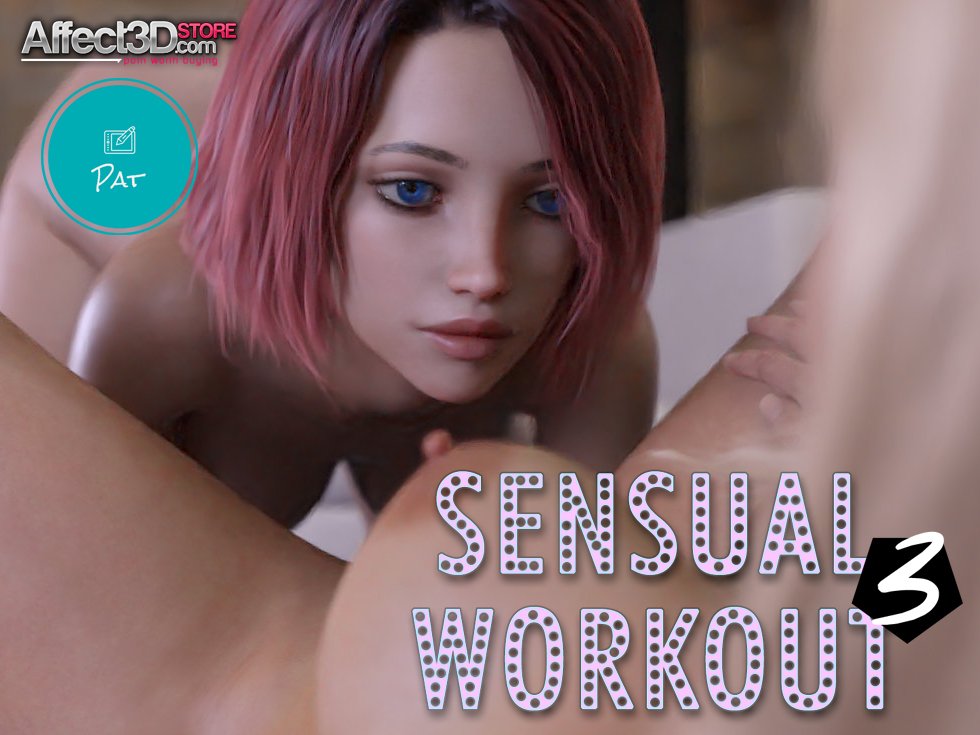 With Cleo absent for the day, it's time for Cheryl and Stella to enjoy some more play! Their sex life heats up in Pat's third installment of Sensual Workout. After their previous sexy encounter, they're clearly up for more when they spend time together again as Cheryl puts on some porn and Stella starts masturbating. They can't have that, so Cheryl gets her hand involved, and the clothing quickly drops from there.
Like Cleo, Stella enjoys anal, and wants to use the same hole. She's a bit gentler, and Cheryl gets some more pleasure out of it before Stella fills her up with cum.
The next day, they go shopping, with Stella trying on outfits to find one for her new job at the gym! There's a number of sexy options, but one in particular gets Cheryl particularly excited and moving it aside to taste Stella's cock…
And, once Cleo returns that night, Stella gets to finally meet her – and things heat up even further! You can get Sensual Workout 3 and its hot futa action across 94-pages of sex and story for $10.00 from the store.