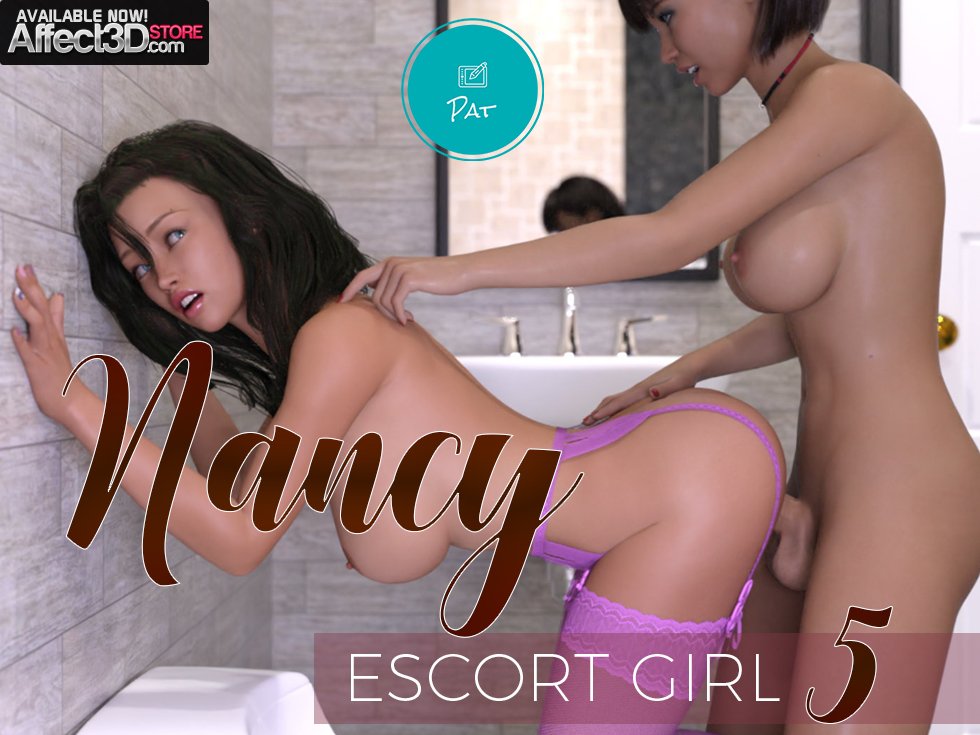 Nancy seems like such a heart-breaker. But then that's no surprise given how good she is with her member, and how much fun a dickgal can be. Pat's next installment, Nancy – Escort Girl 5, has her finishing her date with Stephy – and meeting someone new. That girldick sure gets around. That's four partners already, not counting any of the ones from the previous series!
After sleeping together, Nancy and Stephy get up to a very sexy morning. I don't know how much extra it is to have an escort sleep over, but Stephy certainly gets her money's worth… and then some. Several orgasms later, Nancy's back home, with another love-stricken text. Her following is definitely growing quickly. 😉
Rather than watch her go on another date, we get to see her on her time off. Visiting the laundromat to get clean again, another futa comes in to do her laundry as well. Named Pearl, she's as lascivious as any while she watches Nancy – and she can't help but want a closer view. Fondling leads to much, much more, and Nancy gets another heady orgasm right in her neighborhood. Yummy… even if it isn't paid. 😉
Check out this 97-count image set installment in Nancy's Escort Girl series in the store today, available now for $10.00.