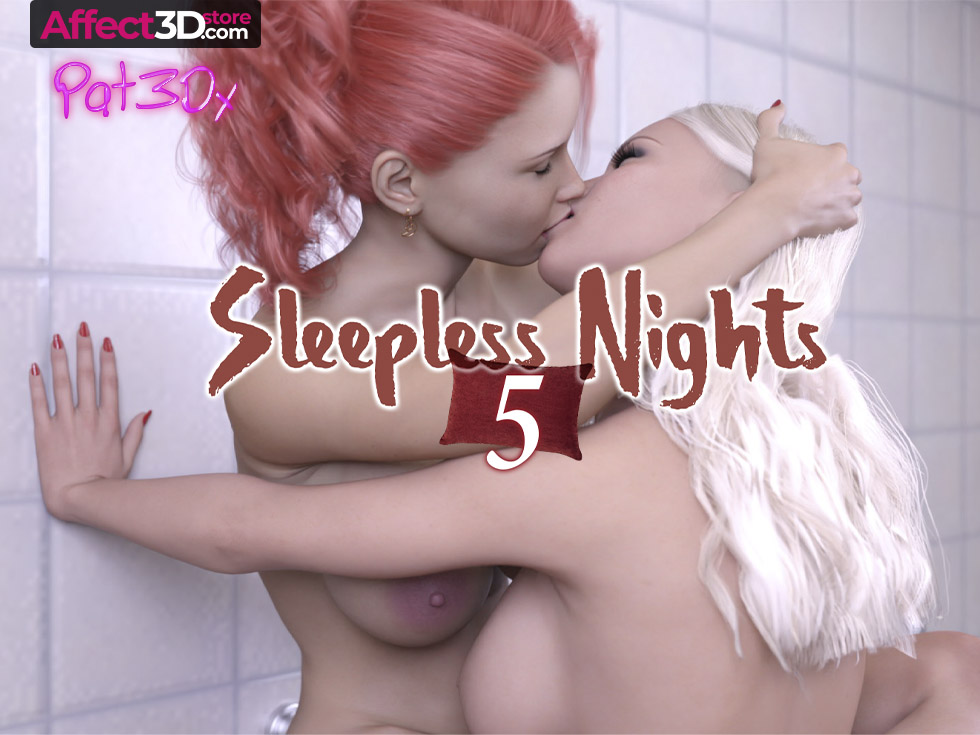 Pat's futa sisters keep on fucking in Sleepless Nights 5, which see things heat up for Ashley after Tricia and Elodie finish in the gas station bathroom. Which, of course, involves lots of cum. I mean, how could it not?
Pushing Elodie up onto the top of the urinal, Tricia slides her massive cock into her. They're both already wet, but get much wetter when they come simultaneously – and that, still, isn't nearly enough. Both throbbing, Elodie bends over, offering up her ass for Tricia's pleasure; she's eager to have her cum in her last hole. Happy to oblige while she holds onto the urinal, Tricia pounds her until exploding inside.
Alas, they have no time for afterglow, as another customer arrives. Business as usual~
Ashley, meanwhile, gets contacted by old friend Megan. Having been out of contact for awhile, they're happy to catch up – in more ways than one. Meeting up later that night, she ends up with both Alexandra and Megan.  Unsurprisingly, it isn't long before they're undressing, and looking for a better way to spend the evening together…
Sleepless Nights 5 rounds out to just over 90 images in length, showing up in the store for $10.00.