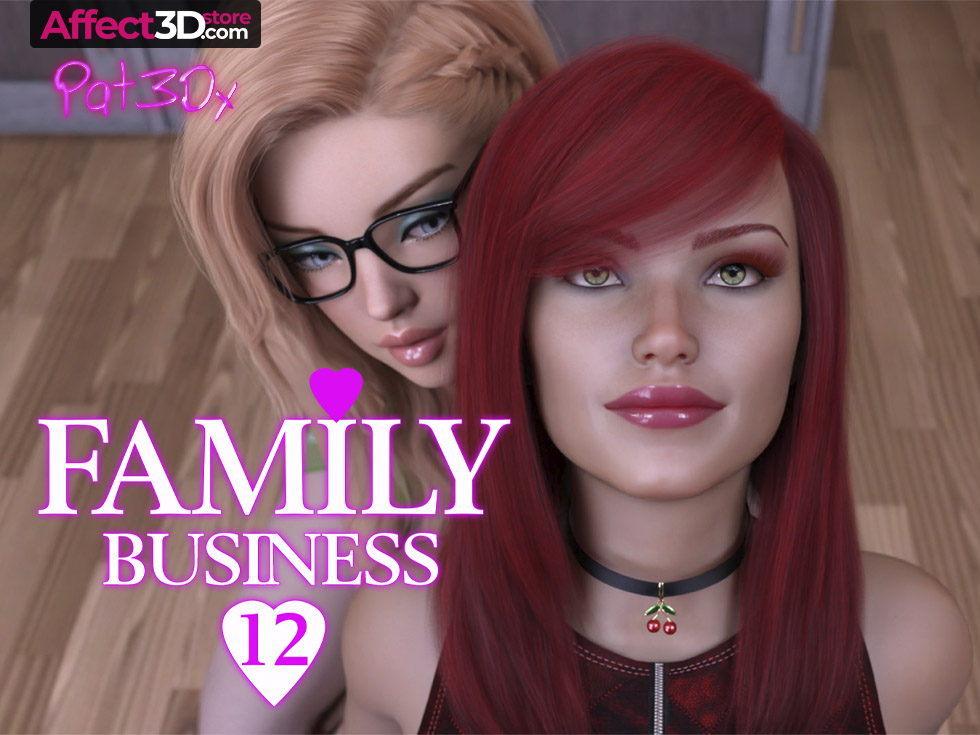 The step-fantasy dickgirl series from Pat, Family Business, is wrapping up with its 12th entry! Serving as the epilogue, Family Business 12 puts the threads to rest and resolves any… lasting tension. 😉 Exactly as any happy ending should!
Celine gets invited over to see Nora, after she tricked Celine into thinking she was a meek student. Nora reveals the lie, to Celine's ire, but invites her to stay. Wanting to date her, Nora works for it – but also has some requirements for their relationship. That involves treating her with more respect first, and they enjoy some mouth-fucking. But it also involves getting down with Julia and Naomi, Nora's step-sister and her girlfriend.
After some initial hesitation, Celine's more than won over by Julia's substantial futa dick. She gets an up close and personal taste of Julia then, while Nora sucks her off, and they all enjoy some delicious climaxes. Nora and Celine then enjoy a celebratory fuck, happily, and the epilogue text plays. After that, well, the next series will be here soon! Get the last of the step-fantasy family fun tonight – just $10.00 from the store.