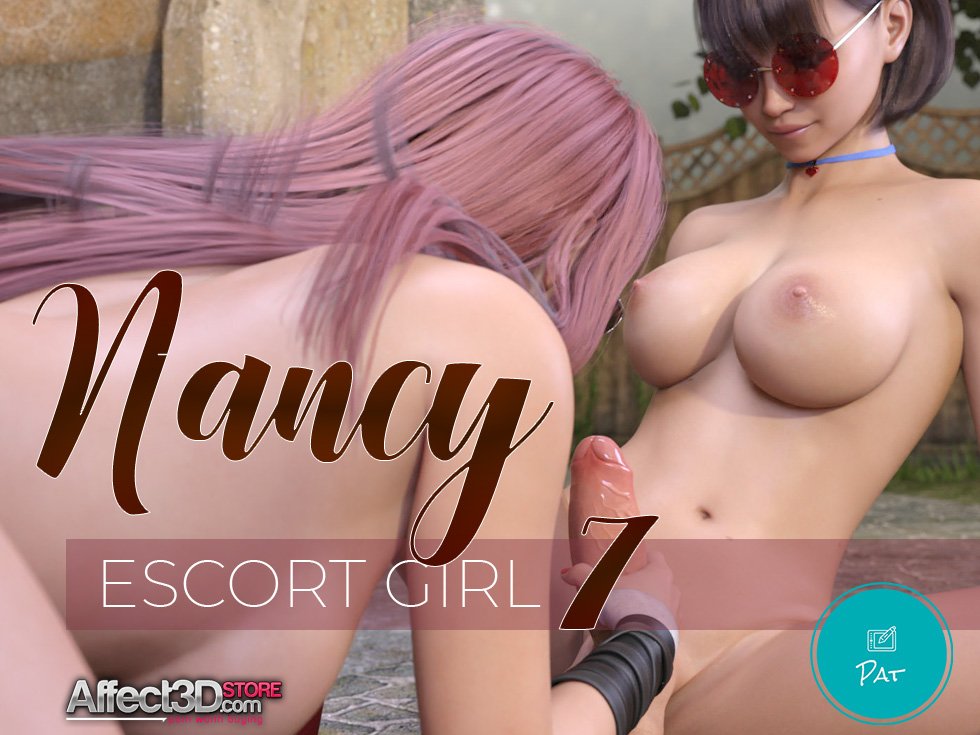 Pat's dropped their next installment of Nancy's story, Escort Girl 7, and it's full of some yummy sex in the park. Pat sure drops these like clockwork – it gives me something to look forward to nearly every week! And, well, Nancy is just fucking hot. Yes to dickgirl escorts. <3
Nancy's latest client Tifany has a much larger need for her than their short will satisfy – so she takes her to the park where their real date will begin…. if by date we mean more fucking. 😉 Their public sex continues with handjobs, cock sucking, and filling mouths with cum. You know, our favorite sort of fun!
Enjoying Tifany's cock just makes Nancy think of Ophelie, though, and want to race home. She wakes up her girlfriend with some titty-fucking and a creamy finish. So considerate~
From there, they go on a date to get some food at the mall. The cashier they speak with excites a different sort of hunger in them, though. To see how the 104-count image set ends, well, you'll just have to buy it yourself! Pat's latest in dickgirl sex, Nancy – Escort Girl 7, is available in the store now for $10.00.