Pat has our daily dose of Sleepless Nights for us folks! Check out this hot futa mess in the Affect3D Store now!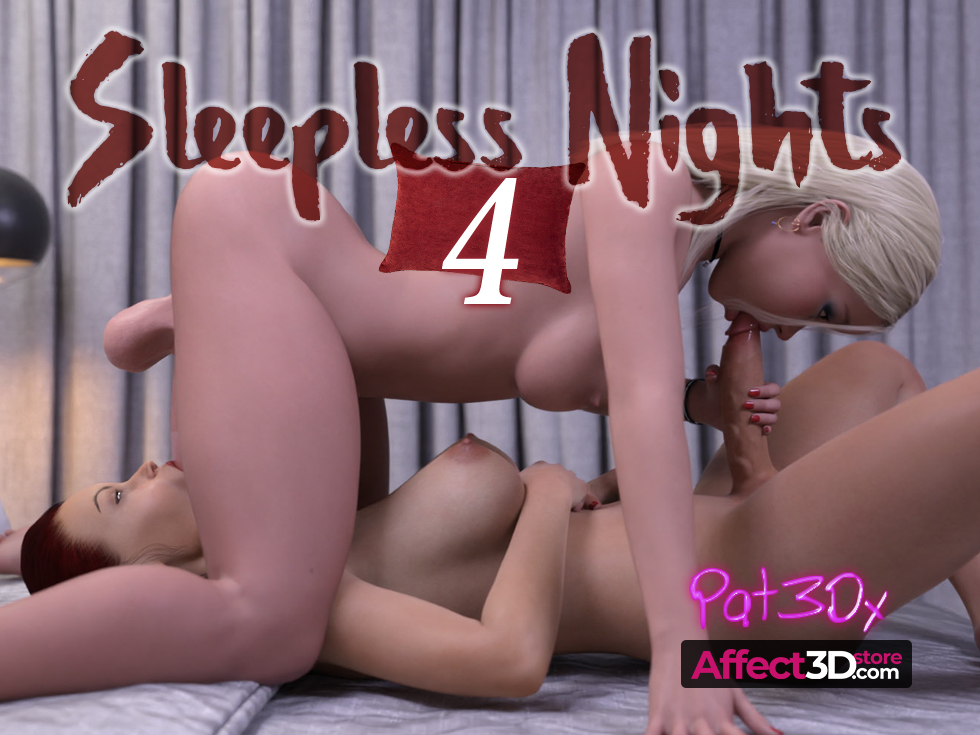 Picking up from last week's episode, we join Ashley and Alexandra as the two futas are enjoying their first night together. The pair have decided to take a bath and it's not long before they get to teasing each other's cocks, fucking from behind, and finishing in a hot 69! Meanwhile, Elodie has paid a visit to Tricia at her work, arriving after midnight. In order to avoid the public gaze, the two girls head off to the toilets in the gas station to have some fun.
This week's episode includes 91 full HD renders and is available for $10!