Pat is back with another episode of Sleepless Nights! Indeed, part 6 is available now in the Affect3D Store!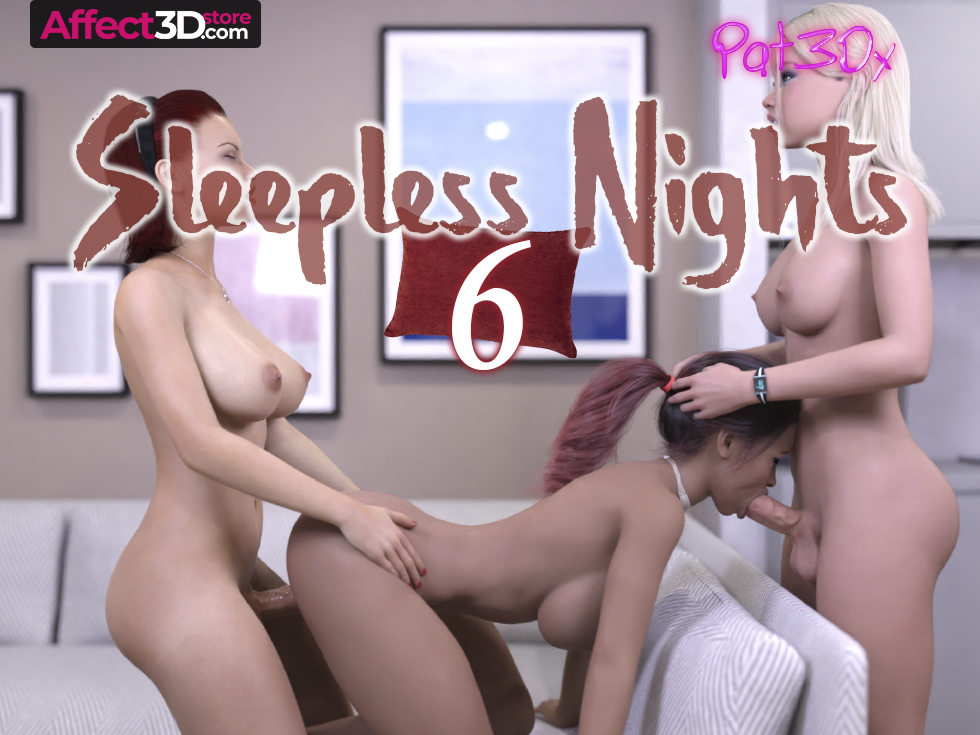 In this episode, we pick up from part 5 as the girls continue their threesome. The three have fun fucking each other in a super-hot trio. Naturally, they quickly realize that Megan, besides being hot af, is an amazing fuck and girl overall and they want her to stay and live with them. Ashley also learns the real reason Megan came back to see her and get about fucking their brains out. From oral creampies to riding and spit roasting, this set has it all! Watch as these young futas and their lovers get about some seriously hot sleepless nights!
You can pick up Episode 6 of Sleepless Nights in the Affect3D Store for the usual $10!