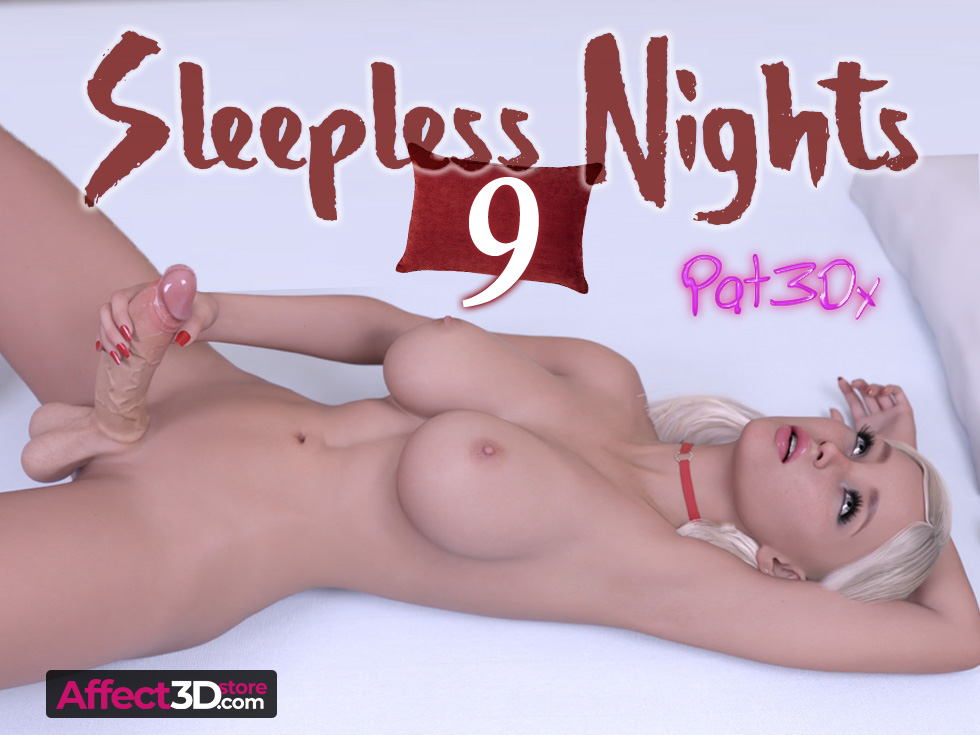 There's quite a few configurations with futanari fucking when we include group sex, and dickgirl-on-dickgirl seems to be the second rarest – that award going to male-on-dickgirl fucking. Pat's penultimate Sleepless Nights release (alas, the next one will bring an end to the Sleepless Nights saga – but that just means we're going to get another!), the 9th episode, delivers some intimate first-time fun between Tricia and Alexandra. Both futas, both working at the gas station, they're finally getting to enjoy some off-schedule 'team-building' together… in the best of ways!
Alexandra asks Tricia if she wants to be her "little slut" – and she happily agrees. She starts by having Tricia go down on her until she comes into her mouth, and Tricia's surprised to find this incredibly hot for her. There's still guilt about cheating on Elodie, but she likes what she likes, and it's doubtful she'll turn back now. After bragging about fucking her little sister, Alexandra commands Tricia to masturbate and begins taking pictures.
The fucking from there gets a little on the wilder side for Pat's work, and makes full use of their futa parts. You'll have to read it yourself to learn all about how that goes down, though, and what it means for Tricia's future. 😉 Check out Sleepless Nights 9 for $10.00 on the Affect3D Store.