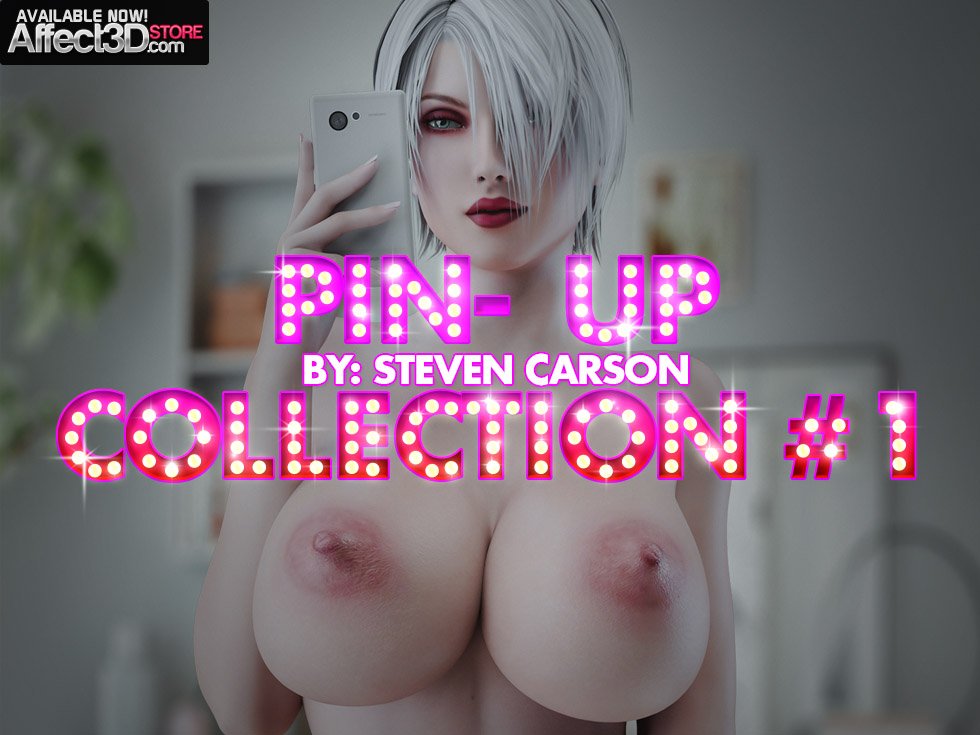 Let's give a warm A3D welcome to a new artist joining the store: StevenCarson! They've been an excellent contributor to Slushe, giving us pinup versions (in both fem and dickgirl) of favorite characters from gaming. A certain game not really about witches clearly holds some of their favorites, but they've got a wide variety to enjoy in Pin Up Collection #1.
While you can always check them out over on Slushe (which I'd definitely recommend), they've got for us some of their best (and EXCLUSIVE) pin ups to enjoy. Enjoying both the dickgirl and femme forms, StevenCarson has got sets covering both, with mostly uniques in each set.
Further, he's got pose and camera shot variations for many of these shots – and new ones – putting the total count for the image set well over 100. With Pin Up Collection #1 going for $7 on the store now, that's a banging deal. 😉 And StevenCarson has some quality worth supporting.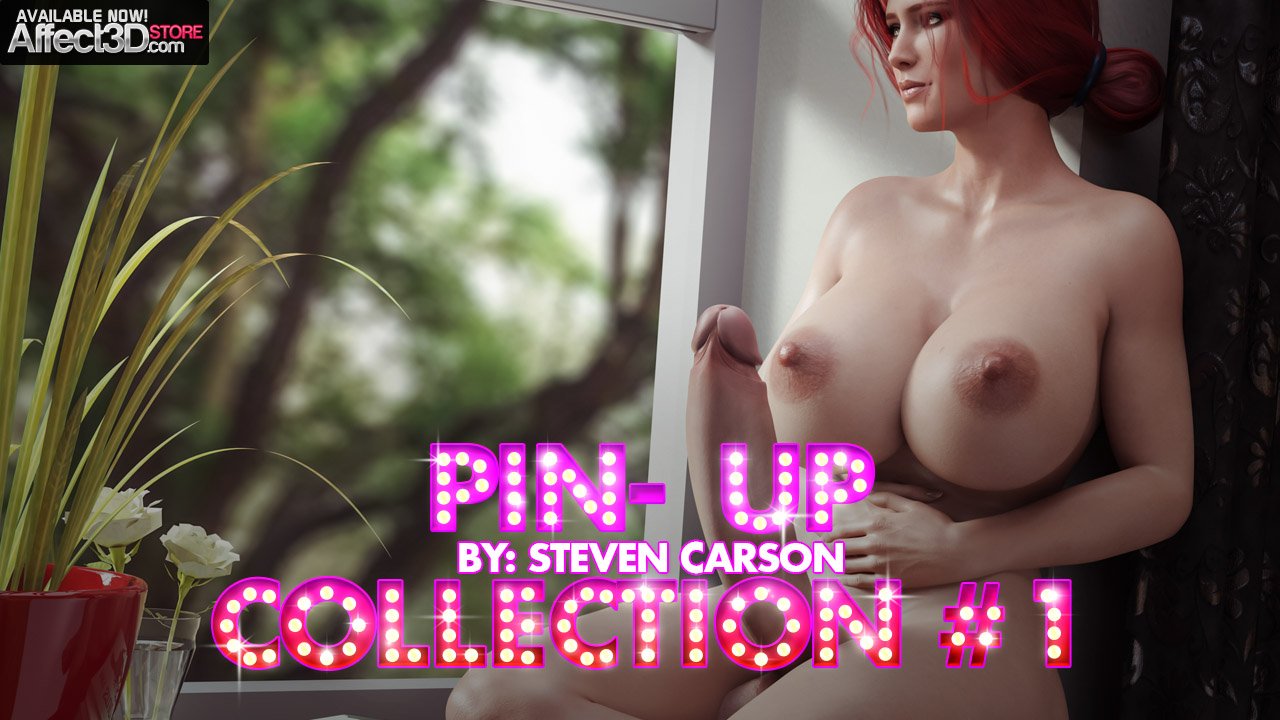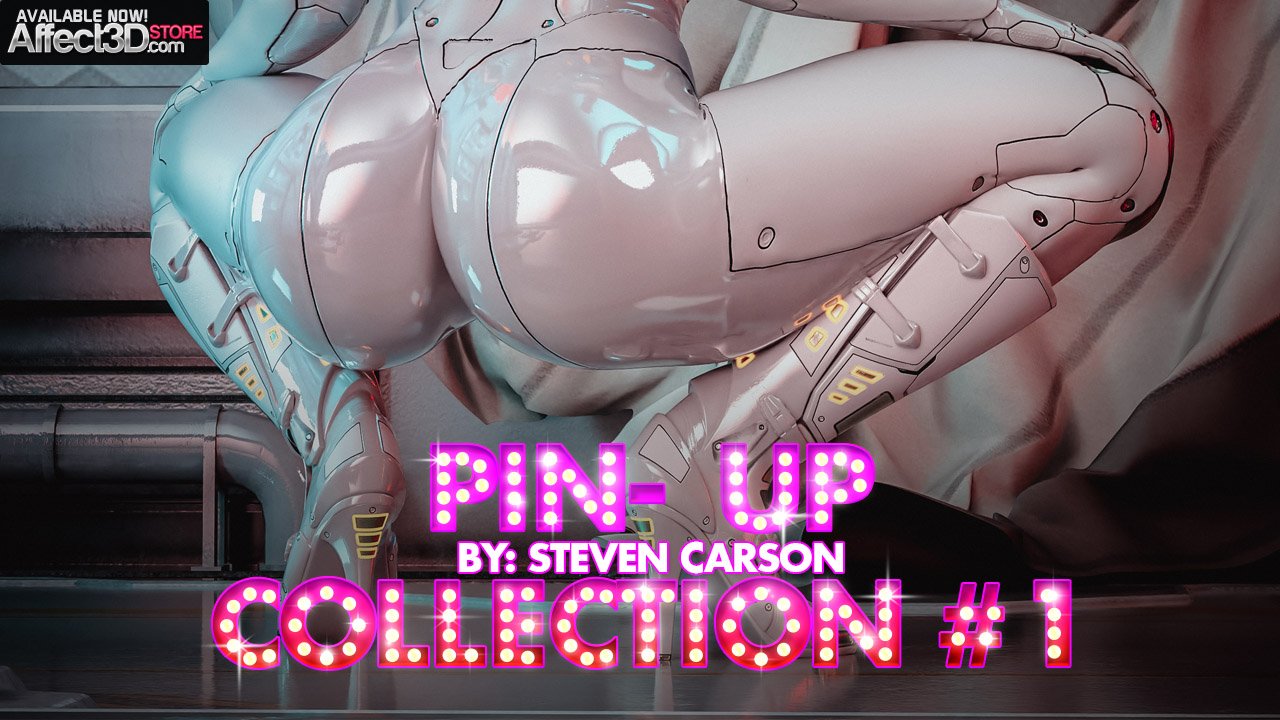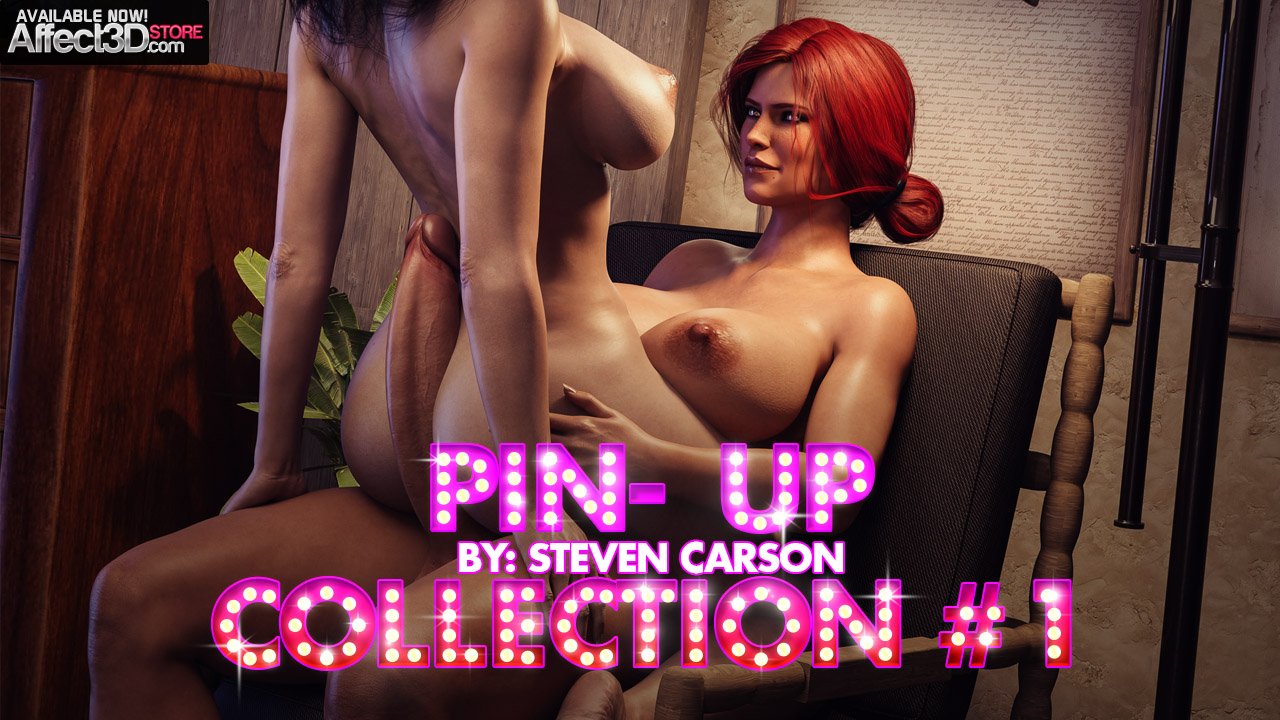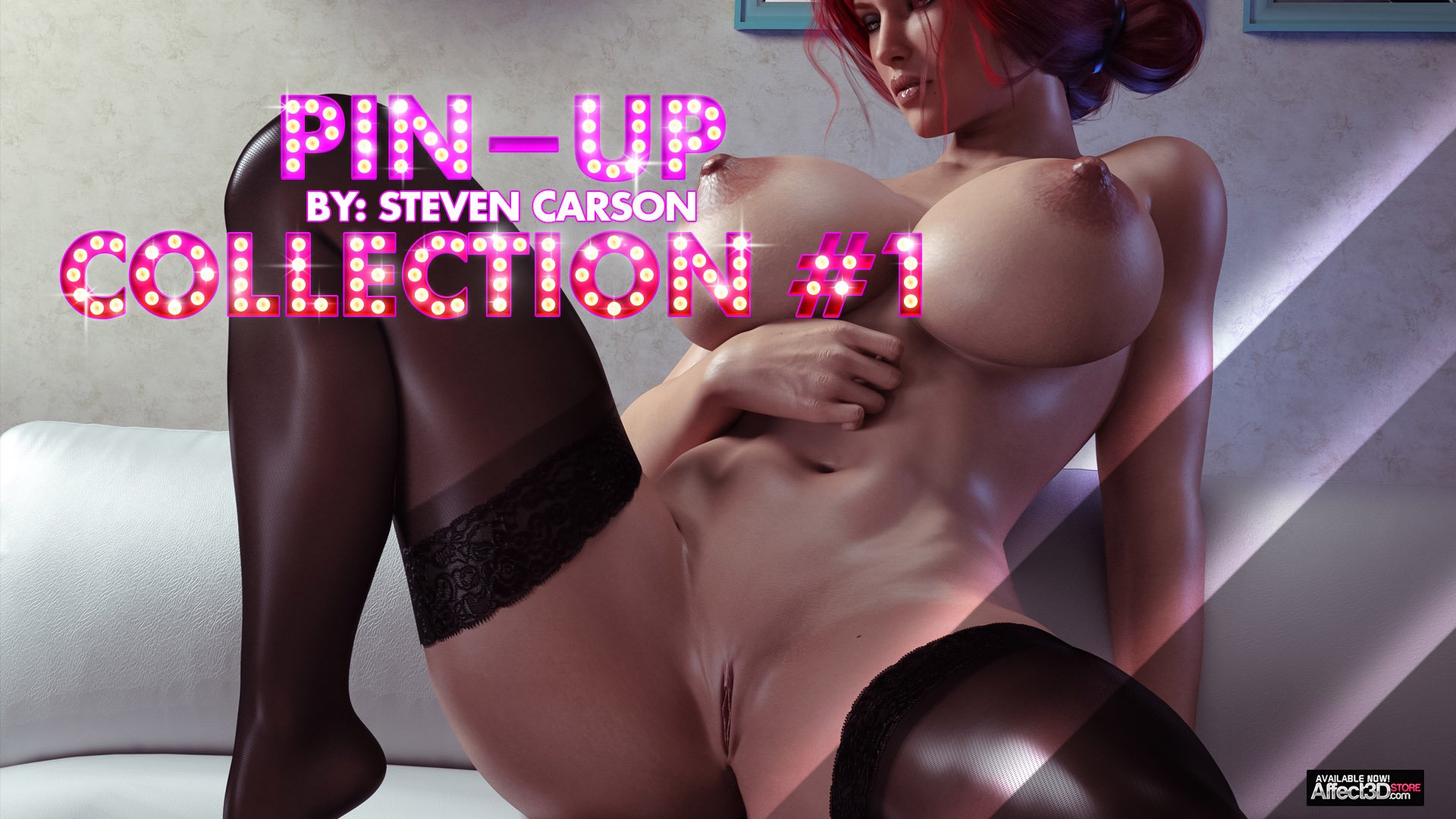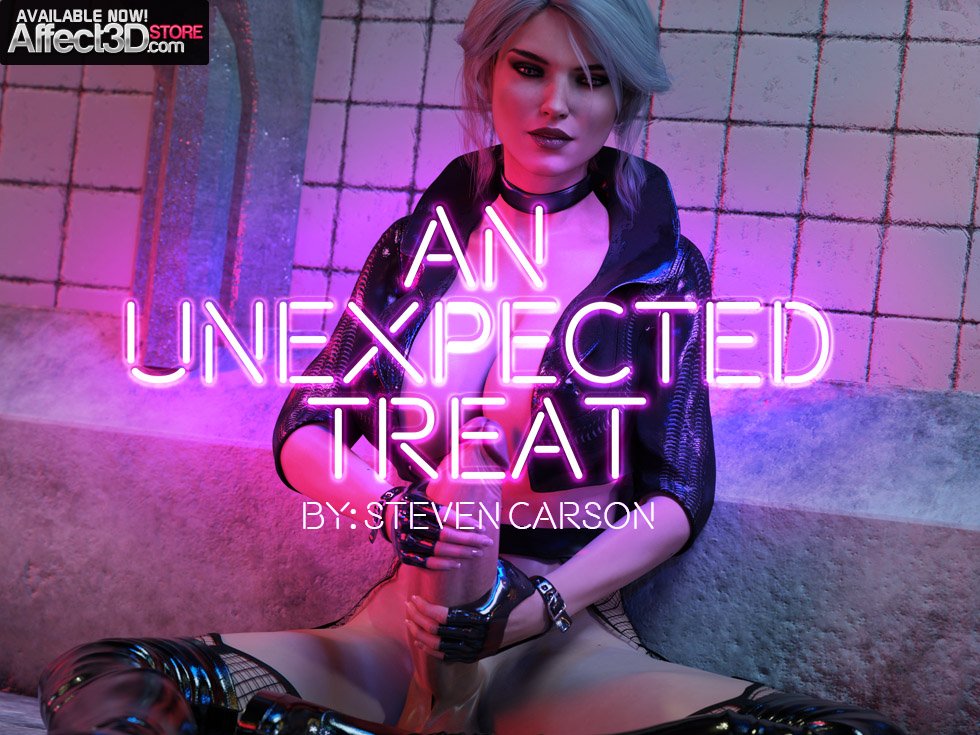 StevenCarson's debut on A3D contains not one, but two releases! This second one is An Unexpected Treat, which follows our lusty dickgirl protagonist into a bar to get drunk. Because it's just one of those kinds of nights. But sexy fun will follow, because that's how dickgirls do, and we love it when they do that way.
Getting served by a delicious dickgirl only prompts our lookalike to undo her cock-sleeve and get hard. I don't blame her; not at all.
With a few drinks – or more than – our look-a-like is well and truly drunk, and eager to get some attention for her sweet cock. Finding a nearby alleyway, she plops down then and there and starts stroking herself after finishing off a bottle. It isn't long before she's wet – not just up and down her member, but all over her chest.
Then another strapping lass comes along… who's dick is just as eager. Still horny as fuck, our gal is plenty willing to stroke and suck this newcomer's dick. And that just ends with more cum.
This lovely little set of 30 images is available in the store now for $8. And, for An Unexpected Treat, StevenCarson definitely delivers on the dickgirl side of things.