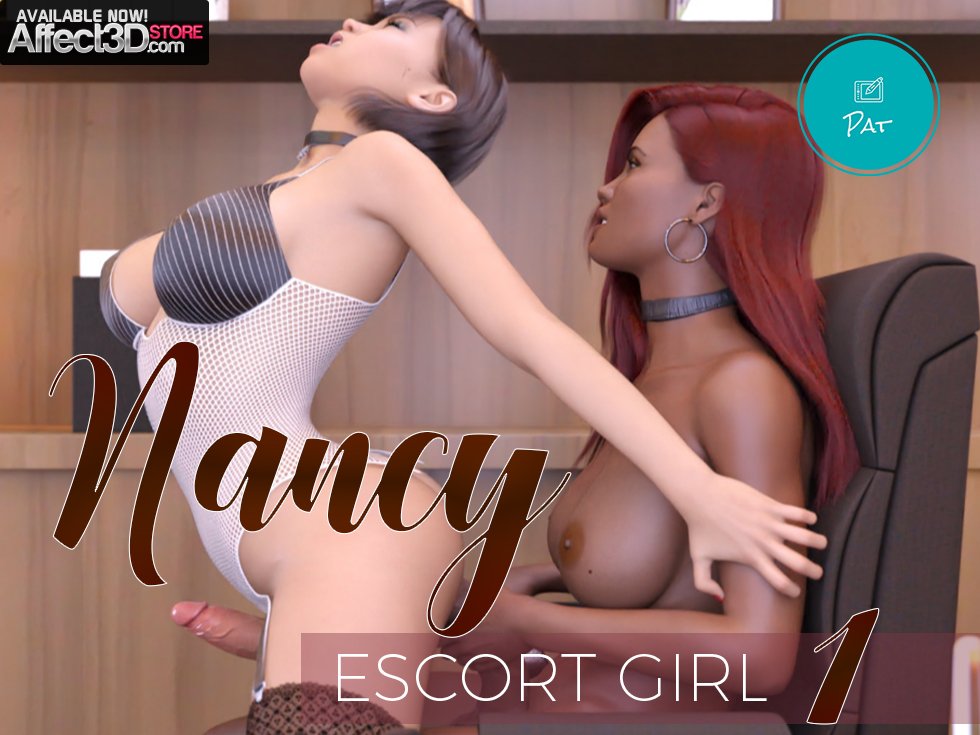 Pat's latest series, Pole Dancers, introduced a number of dancer characters – with and without cocks beneath their luscious bosoms. With some encouragement, one of those dancers left the callous 'employment' of Vanessa to become an escort all on their own, spawning the Escort Girl spinoff! I'm excited, tbh, and curious to see where these character storylines are going.
And, you know, the sex.
A dickgirl herself, Nancy is a hot item – and knows it. So she advertises her assets without hesitation on her new escort site and quickly gets her first bite in some highfalutin director type. Get it, girl!
Hired for a lunch hour (afternoon delight, anyone?), Nancy celebrates and gets ready. Dressing up in some classy lace, she arrives on time and disrobes to reveal her shiny lingerie for the client – who's also a dickgirl.
Going down on her quickly leads to some more 'intimate' fun times and some intense satisfaction with a creamy finish. You can get the 100-count image set from the store now for $10.00 and enjoy that Escort Girl dickgirl-on-dickgirl action tonight!