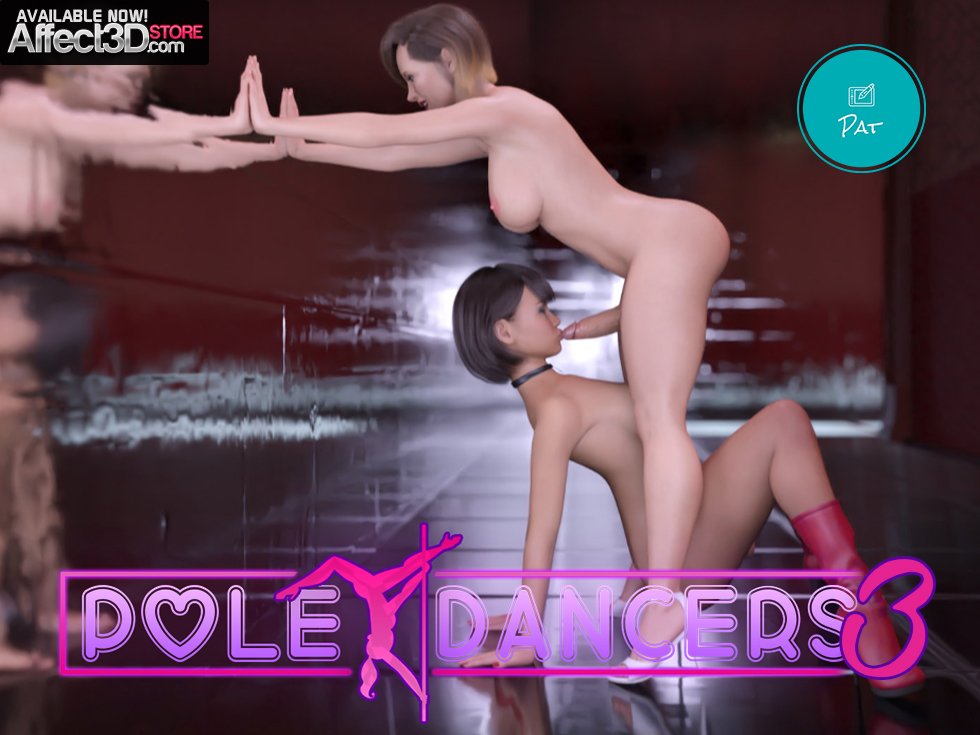 I'm just loving Pat's Pole Dancers series. Dickgirl dancers; dickgirl pole dancers! It's just such a yummy setup. As the third installment, we've already met the owner of the studio and bar, Vanessa, and the newly coupled Estelle and Sasha. Now we're meeting Nancy, a young futa who was recently hired by Vanessa to replace Sasha as her main outlet.
Naughty naughty, Vanessa!
When they next go to the studio, Estelle and Sasha find Vanessa fucking Nancy. Finding it hot, they decide to start making out and fucking just out of sight, quietly having a good time while their instructor has her way with the new waitress. After they cum, both couples switch to anal… but Vanessa is much rougher than Estelle, and Nancy cries out in pain. Concerned for her, Estelle checks on Nancy after Sasha brings Vanessa away and gives her some comfort.
While Sasha dances on the pole, Estelle formulates an idea, and then discusses it with Nancy. They don't like how Vanessa is treating her and want to get back at her. Nancy seems to like what she hears, as she smiles – and we see that the next installment of Pole Dancers will have her being an escort. I wonder if Estelle and Sasha will be one of her customers?
You can grab the 97-count image set from Pat for $10 in the store now! The double futanari fucking is pretty hot, with creampies and cumshots aplenty in Pole Dancers 3.