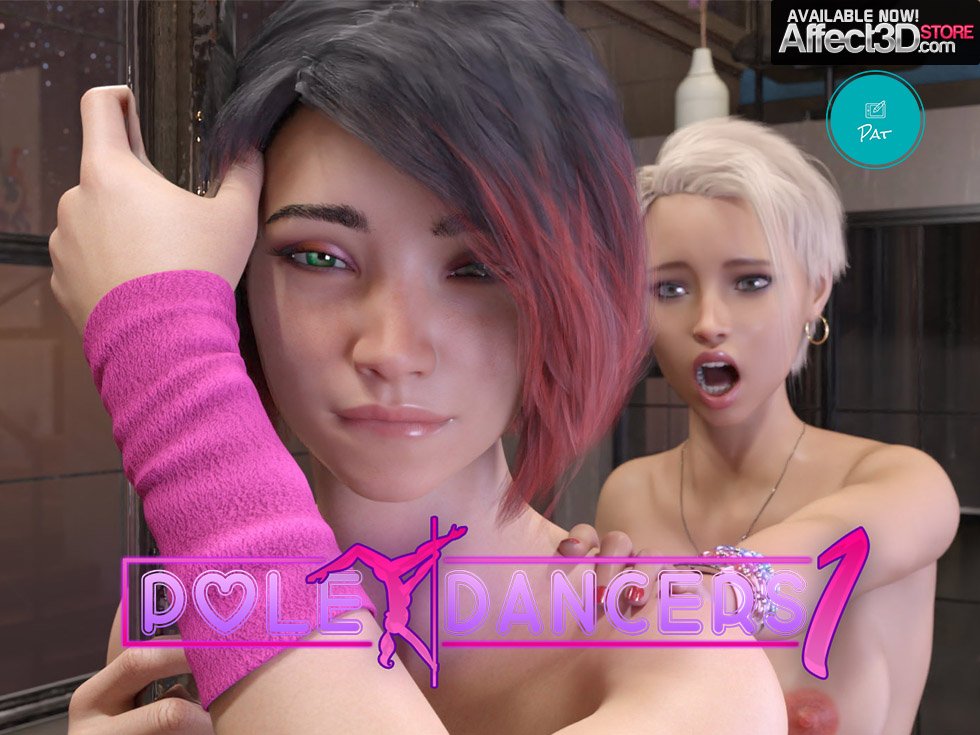 Pat's released the first installment of their next series – Pole Dancers! Of course, this pole dancer situation wouldn't be complete without some dickgirls… so we're getting exactly that. Futa strippers is definitely a yes, yes, yes deal.
So, with our new cast of characters, we start with Estelle. A classical dancer of years upon years, she's cast out to do something new in her adult life. Deciding on pole dancing, she leaves her life behind to start again in a new city at a pole dance school.
Little does she suspect what kind of school it is! The owner, Vanessa, mostly runs it to get more recruits for her night bar establishment… and her nightly enjoyment. One of her leading dancers, Sasha, is pleasing her at her desk when Estelle arrives. She gets to watch and overhear as Vanessa fucks Sasha with her futa-cock.
Later, having joined the school, Sasha entices Estelle into living with her – but that, too, is a ploy to seduce Estelle! Desperate for a girlfriend and eager for her cock, Sasha gives Estelle a personal kind of warm-up the night she moves in. This 114-count image set from Pat, Pole Dancers 1, is available in the store now for $10.00. Check out the beginning to their futanari pole dancing & fucking chronicle!