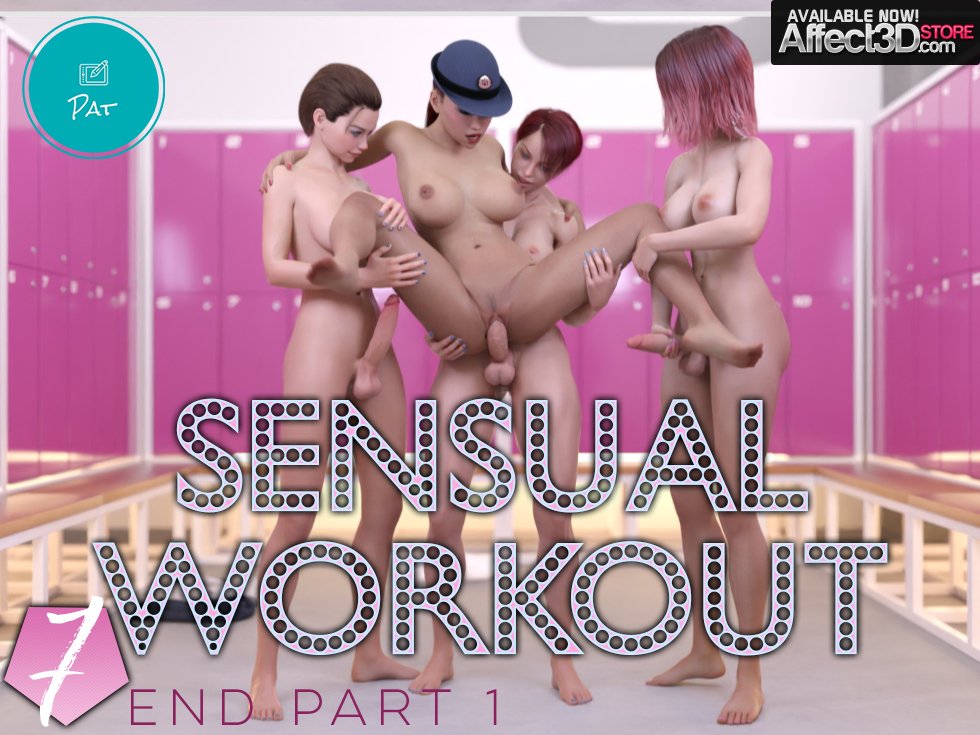 It's the seventh and final installment of Sensual Workout and Cheryl's hot futa gym – or is it? Pat's promised a part 2 as a police officer gets in on the fun, and she has her eyes on Electra… and her cock. Astrid and Stella try and fail to finish a workout, and everything gets hotter when the long legs of the law get involved in Sensual Workout 7 – End Part 1.
With Cheryl and Cleo mysteriously absent, Stella soon gets undressed while watching Astrid. Enamored and in lust, they quickly get their mouths around each other's long members – but then an unexpected guest arrives. Responding to an anonymous complaint of pornographic activity, she catches them in the middle of the act.
But Stella is a sweet talker, and ropes the aroused Electra into 'helping' with their 'little dilemma'. A trip to the locker room follows. 😉
Three hot lasses and long cocks in front of her, the police officer must be in heaven. A very naughty foursome ensues, with each of her holes being filled. Electra's immediately taken with her, and she likes what she sees – and feels. How sweet! You can get the 106-page comic, Sensual Workout 7 – End Part 1, from the store now for $10.00.