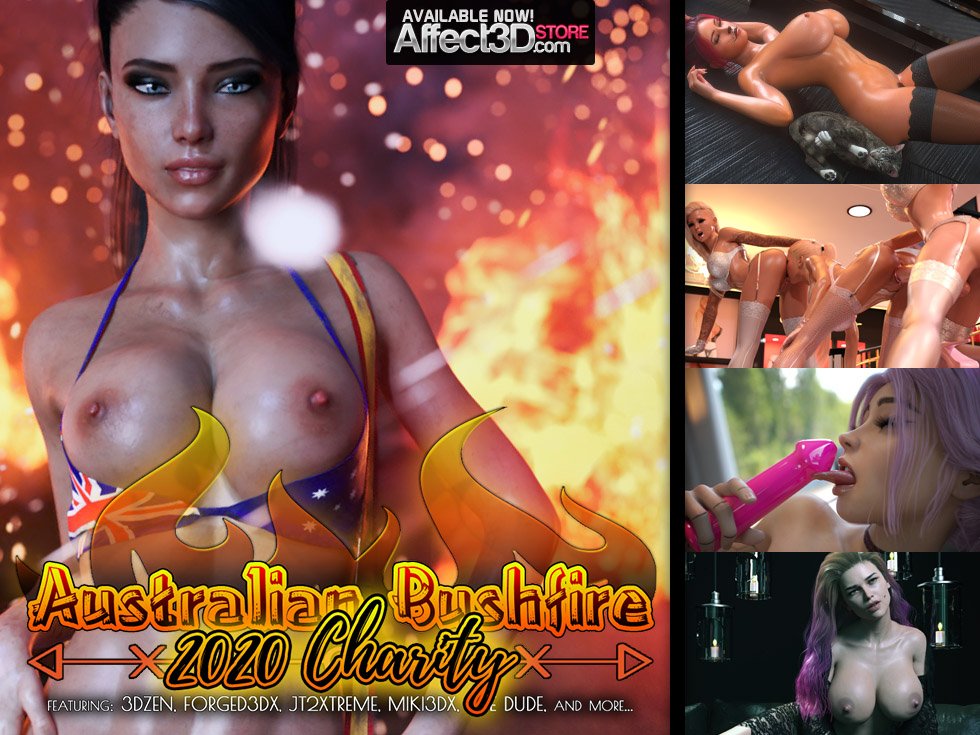 Australia's been enduring some seriously catastrophic bushfires over the past few months. To help raise funds for the affected people and wildlife of Australia, Affect3D and Slushe artists have banded together to create a 3DX charity bundle! Eighteen artists total have contributed images and animations to make the A3D & Slushe Australian Bushfire Charity Bundle, including many of your favorites, such as Miki3dx, Forged3DX, JT2XTREME, Morfium, and more.
And, as per all of our charities, all proceeds go to the designated charities! For this bundle, the funds from sales will be split evenly between the Australian Red Cross and WIRES, which is the largest wildlife rescue organization in Australia. As there are many critters killed or have had their habitats destroyed alongside those people who've had their homes wiped out, there's a lot of need right now.
Coming out to nearly 300 images total, with 3 bonus animations, this is a sweet bundle with a ton of (fucking) variety in it for just $8.99. So, fap for a cause, and get this generous bundle now!!