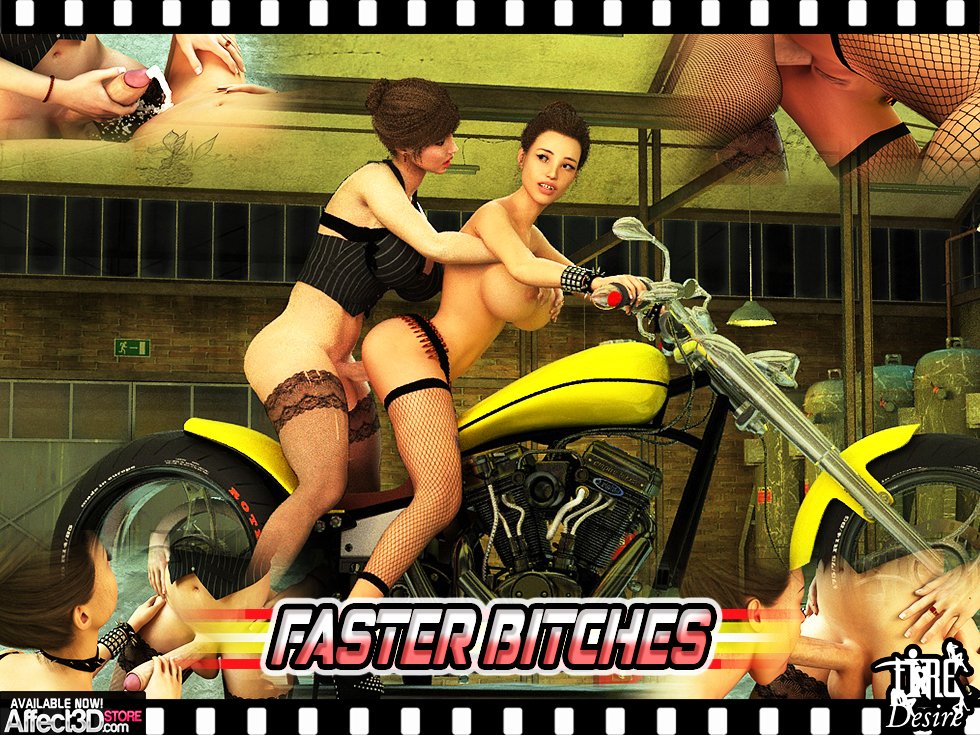 There's something about having sex in public places that's extremely thrilling. Whether it's the possibility of being caught or just the thrill of being somewhere outside of the bedroom, it's something everyone should try at least once. In the latest from Fire Desire, Faster Bitches Episode 1 (now available in the Affect3D Store), a sexy futanari and her partner get together at an abandoned warehouse.
Upon meeting up, all clothes come off and it's right to business. Our futanari gets her cock readied before being sucked off. Now fully erect she bends over her partner and kicks things off with anal. Each thrust harder than the last, ass jiggling in unison, it's enough to make anyone drool. Making sure she feels every inch of her cock, she flips her partner onto her back and fills her tight pussy. Using her partners tits as support, the tempo speeds up and our futanari babe pulls out just in time to cum all over her partner. Curious to know where their next meet up spot will be.
Faster Bitches Episode 1 is a 13:10 minute animation and is available now in the Affect3D Store for $15.00!