It's finally here folks! He spoke about it earlier this month, but now it's here, that's right Jared999D's new release, Fallen Lady 1 is available now in the Affect3D Store!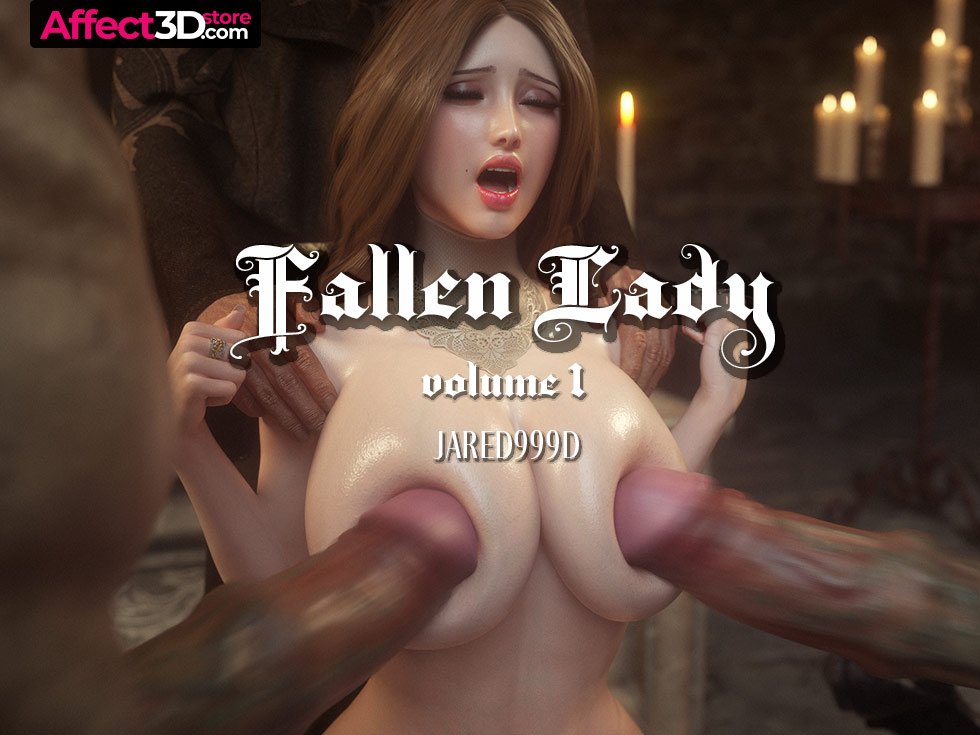 It's a dark time for the kingdom. Indeed, the realm is in the midst of an inquisition under the rule of a despotic king. But, to allay all suspicions, the beautiful Karen heads to the inquisitor herself to prove she is neither a witch nor a succubus. Unfortunately for her, however, the inquisitor has unique questioning methods. He begins by bringing in two tamed orcs. Their presence worries Karen but also intrigues her. Then, the inquisitor shows Karen the tools of his trade – a vast array of dildos. First, the orcs begin by cumming on her massive tits, which ignites her desire. She is then made to sit on a curious dildo made of devil skin. The pleasure is so powerful that she can barely stand it and falls backward, unconscious. The mark of the succubus appears on her belly.
Meanwhile, above, in the castle's main hall, Suzi meets the prince's father as he wishes to marry her. But, the king finds Suzi so beautiful he takes her for himself. Before he is able to fuck her, however, Suzi manages to see her prince one last time and naturally wants to give something to him – her ass. Immediately after the prince cums she heads off to see her new husband, the king. What awaits her is an unusual sight. Indeed, the king never lets his bodyguards or magician leave his presence. And so, the new queen has to suck the king's cock with an audience. I'll let you discover the rest for yourselves!
Fallen Lady 1 includes 219 stunning renders, 9 short animation clips, and 10 concept images! All this is available for $10 in the Affect3D Store!