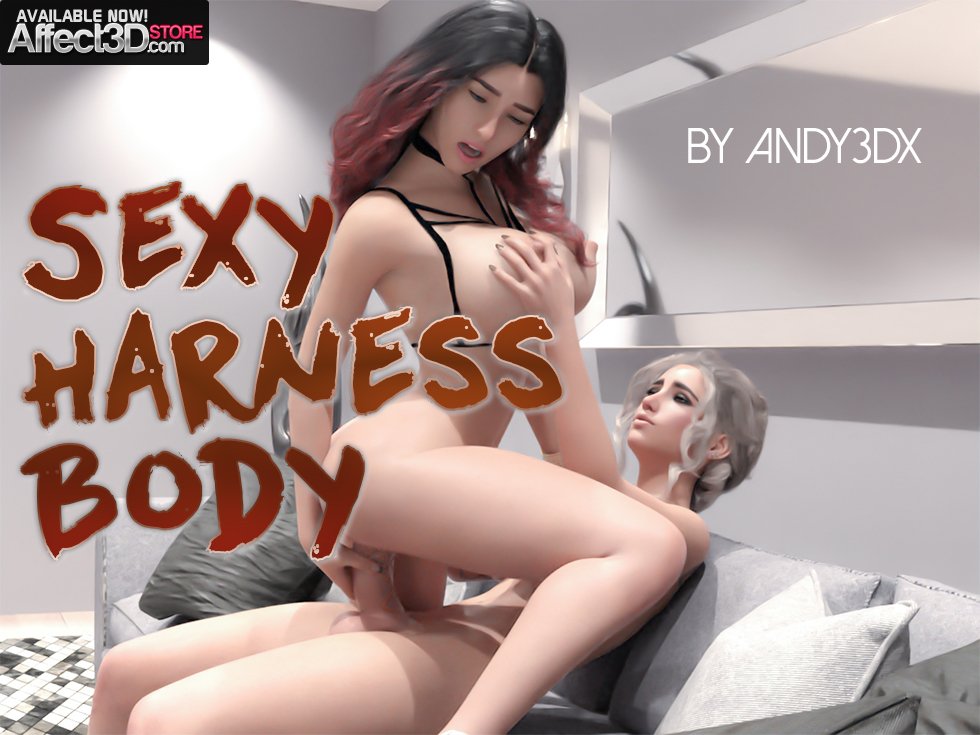 Have you noticed how many porn pieces in our store are between roommates? And dickgirl roommates at that? Maybe it's because it's one of those ultimate fantasies – sex between one of the hottest kinds of couples around and in the comfort of your own home – but I'm heckin' curious. Andy3DX gives us Sexy Harness Body, with Mia dressing up in a leather body harness to excite and entice her futa roommate.
Really, any excuse to dress up, but I totally get it. Of course she wants to help get that cock rock-hard and let her roommate know she's up for a fun time. 😉
Mia's normally shy about her body and the attention it brings, but at home, she can be sure she's only going to get the right kind of attention. And hell, why go out when you can get it at home? After giving her roommate a blowjob, she gets to enjoy a sweet, steamy ride on that beautiful futa cock. Mmm.
Sexy Harness Body is a 72-image set, and this futa blowjob, bukkake fun can be yours for $8. Check it out today!