Sexy3dComics strikes again with a hot set called Bathtime Funtime! Remember when baths were always fun and you could just stay for hours? Well, this isn't quite the same but it's still fun as hell!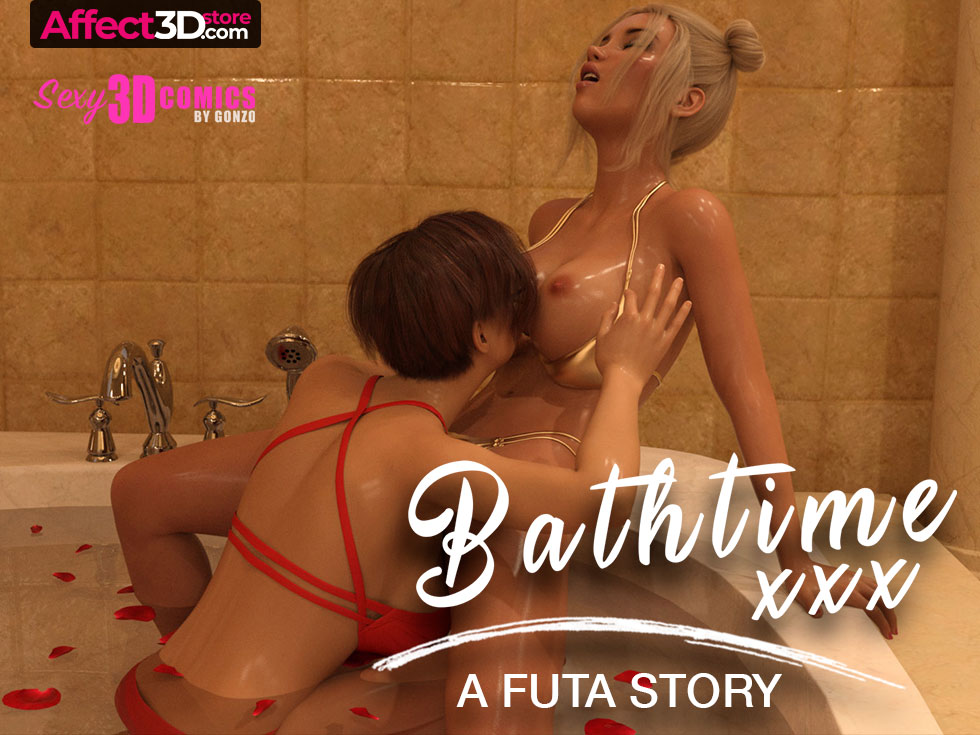 Join Kate as she's busy chilling in the bath in her sexy gold bikini. It's not long however before she's joined by Dickgril Helen. What was a tranquil moment turns into a very fun and steamy session of bath sex. But the fun doesn't end there! After a while, they're joined by Alicia who heats up the water with her big black cock and makes things even more interesting!  The girls have fun letting Kate blow them before tasting her pussy, fucking her brains out simultaneously, and cumming all over her!
You can grab Bathtime Funtime for just $6! That's right, all 72 pages can be yours for almost nothing!