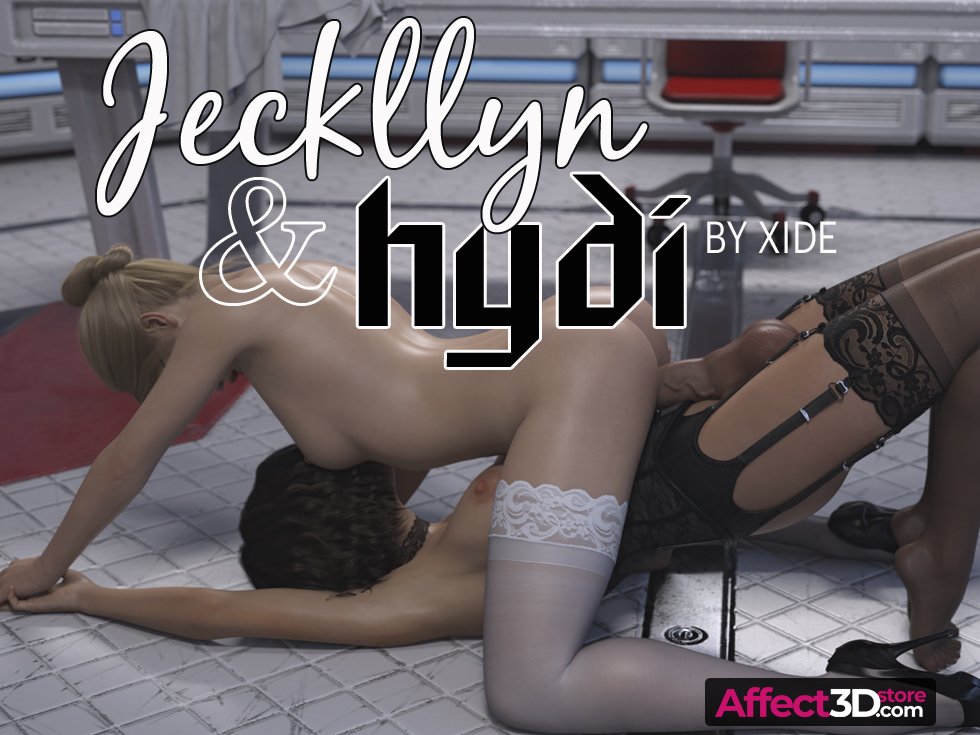 Do you want to see a test tube futanari? (Of course you want to see a test tube futanari.) In the totally utopian future of sci-fi, xide's got us dickgirl-covered with Jeckllyn and Hydi, a not-so-disassociative-personality-disorder take on the classic monstrous nature of humanity tale.
But honestly, any future that can churn out well-endowed dickgirls is a future we all want to be a part of. Wink-wink there, any of you pervy scientists out there.
With a check-up done, it's apparently GO time as Jeckllyn wakes up and escapes her tube. It's then lust at first sight between these two, and Hydi can't help but want to get her hands and lips around that thick cock. Who would blame her?
After her cock's been sucked, Jeckllyn's eager to try out the equipment and dick Hydi down, which she does across the lab area. Honestly, I'd love to see more – there's never too many creampies in dickgirl porn. 😉 The 113-count image set Jeckllyn and Hydi, without text, is on the store now for $9.99.