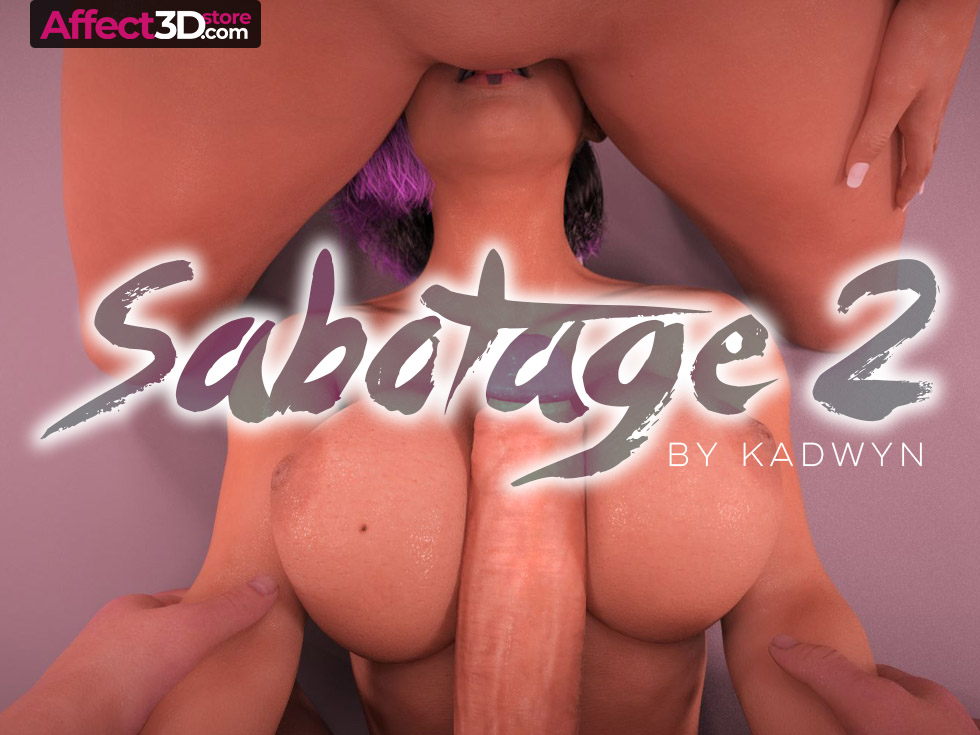 It's hard being a pirate. No health care, law enforcement hates you, and no friendly banks for storing all that hard-earned loot! And, even worse, if you mess up at work, you get dead or jailed. Even in space! Fortunately for our dashing pirate, in Kadwyn's story, Sabotage 2, this is a prelude to fucking.
That's the best way to be captured, right?
Caught and stripped, the pirate will be sent to prison in a cryo chamber, carefully sealed away for safe transit. Before putting her away though, the chief of security wants to conduct an 'interrogation', to reveal the entire criminal scheme. Who knows what threats her wiles and fellows might pose, after all?
cough Pretty sure they're just bored and horny. 😉
The two ship guards double-team our buxom pirate, making use of a sci-fi cock attachment to spit roast and double penetrate her, making sure they use all of her holes and cover her in cum. What a sentencing. 😉 You can get the 107-count image set, Sabotage 2, in the store for $10.00.