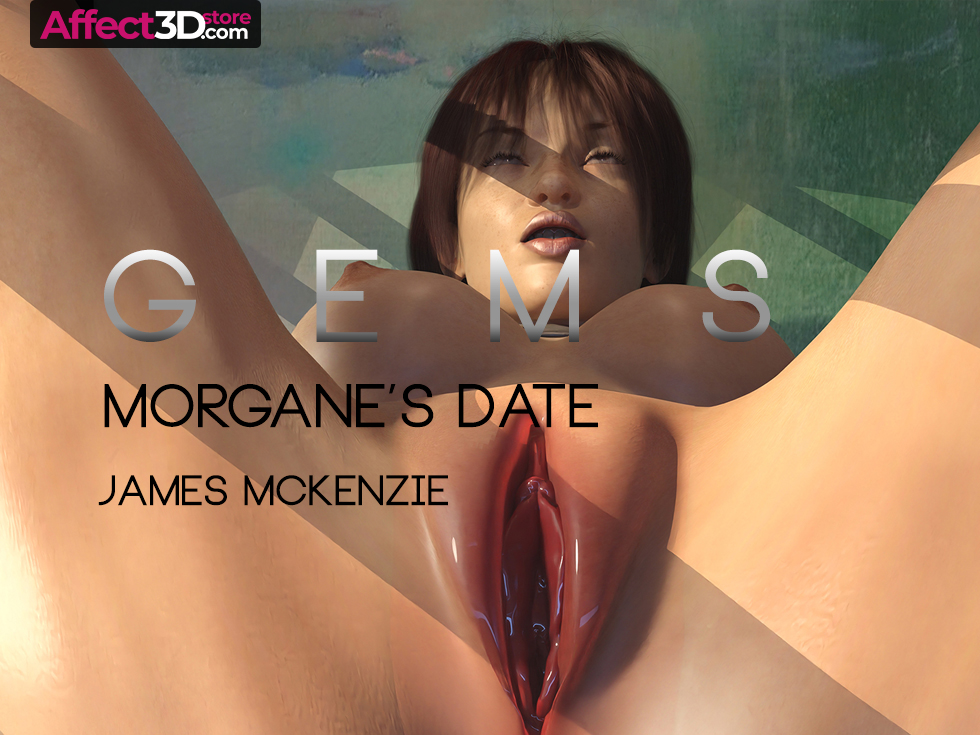 I never thought I'd be needing the term "glow-cock" in my vocabulary, but here we are. 😉 James McKenzie's darling Lt. Morgane is back in another prequel to Episode 1, featuring the GEMS pilot enjoying some off-duty fun in Paris. She gets straight to the lesbian action in Morgane's Date!
And, really James, I hope you're building us up for a fantastic second episode, because I'm feeling a little teased here. 😉
A meeting with a gorgeous gal at a local bar quickly turns steamy, and Morgane takes her home. Stripping down to lingerie and nudity, Morgane's date is quick to equip a strap-on harness – and slot in a glow-cock. And I really, really hope that glow isn't just for a pretty light show. #justsaying
Once she's sunk the glow-cock into her lover, the date is not at all shy with the spanking. (Yes, please!) After a little more fucking and warming up with her tongue, she dips her finger into Morgane's ass and gets her ready for another plunge of her wearable dick. The exercise leaves her drenched in sweat as she enjoys everything the girl has to give – and, well, I certainly don't blame her.
GEMS – Morgane's Date comes out to 72 images of lesbian fun, and is available in the Affect3D Store now for $7.00.