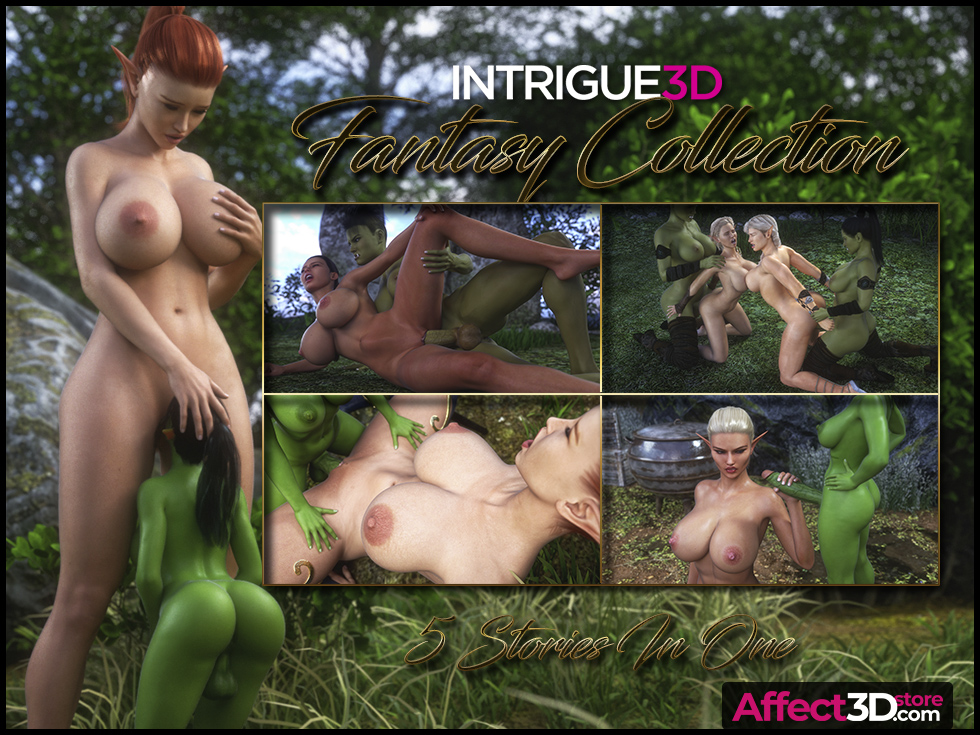 It's been a while since we've seen a release from Intrigue3D but today Supro is back with the Intrigue3D Fantasy Collection! This collection of five short sets is one that will delight all lovers of fantasy and 3DX! Filled with horny orcs, elves, goblins, and more, the Intrigue3D Fantasy Collection is a hot and fun release you won't want to miss!
Krissy Vs The Orc Futa (53 Images) – Krissy, a hot brunette, who happens to be naked in the forest, comes face to face with a futa orcs. But instead of a battle, they fuck for supremacy!
Elf Sheila's Sleepy Time (25 images) – The sun has set and Sheila falls asleep beside the fire. All is quiet until a mischievous goblin with a big cock finds her…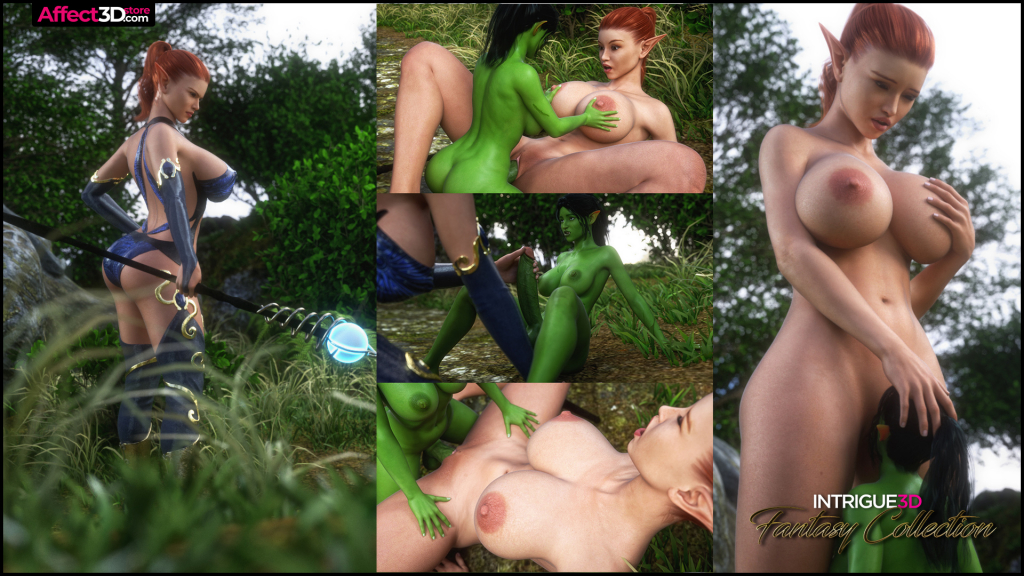 Courtney & Sheila Vs Orc Futas (31 images) – Sisters Courtney & Sheila, two perky elves, are caught and fucked by a pair of Orcs, more than happy to demonstrate their orc futa superiority.
Elf Krissy Meets The Goblin (35 images) – Back with Krissy, the elf is annoyed at her new goblin lover. To get rid of her, she makes her cum.
Caroline's Quest (57 images) – That pesky goblin is at it again, but this time, the busty sorcerer, Caroline catches her. Unlike Krissy, Caroline decides to milk everything she can out of this goblin's massive cock.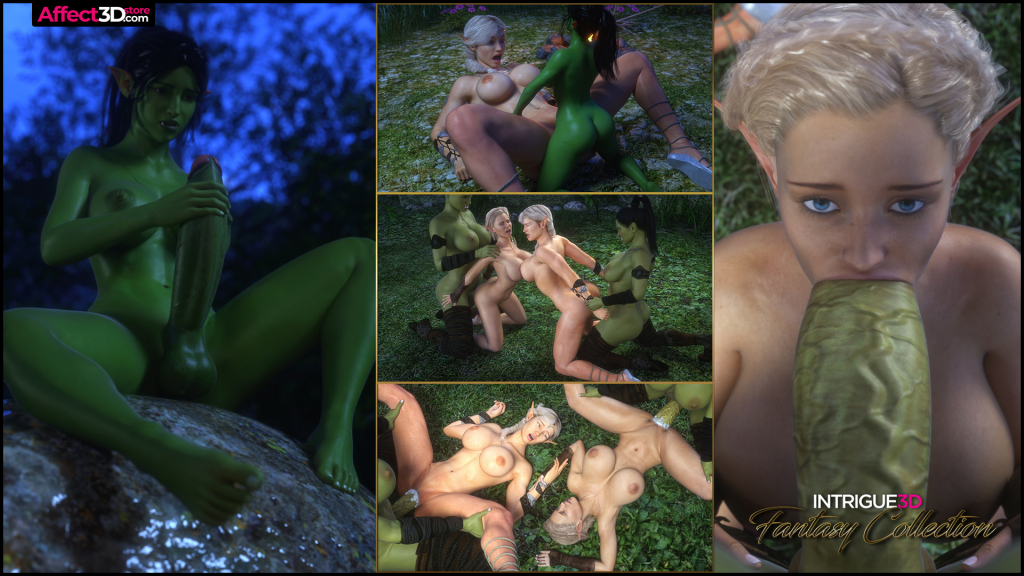 If you haven't already added that all up, that's a total of 200 High-Quality images. Quite the set, and all for the nifty price of $9.95! Don't miss the Intrigue3D Fantasy Collection!